Line Games has now revealed its new slate of promising titles, two of which are currently in development for mobile: the Diablo-like Undecember and an adventure RPG by the name of Crystal Hearts 2.
This one takes place 20 years after the events of its predecessor in the colourful continent of Arkhan, where all manner of strange creatures roam. It tells the tale of Logue and his friendly companions, who head out on a grand old quest through this fantastical, fairytale-inspired realm. Notably, Netmarble is leading development on this one, with Line Games handling the service side of things.
Crystal Hearts 2 looks like a pleasant time, offering a nice mix of top-down co-op battles and Zelda-like puzzles to solve. Despite its kid-friendly appearance, the game promises "rich strategic content" and a wealth of unlockable abilities to try out. You can get a good look at it in action in the gameplay trailer below.
Crystal Hearts 2 is currently expected to launch on mobile platforms sometime next year. We'll keep you posted for when a solid release date eventually rocks up.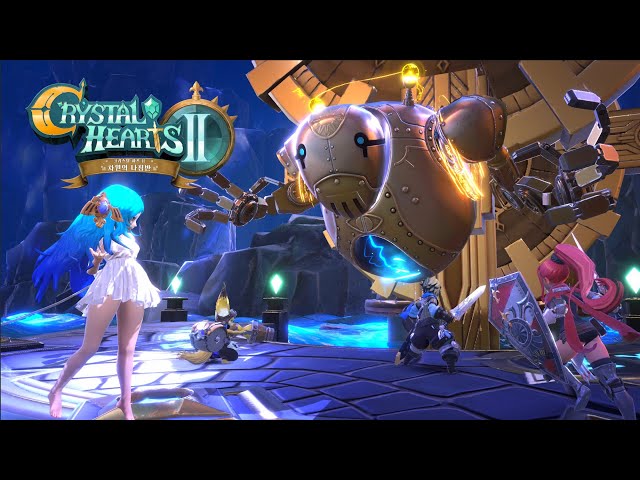 If you wanna find out more about the Undecember release date and gameplay, we put out a story covering it all earlier today. Plus, if you need something to keep you busy while you wait for Line Games' latest lineup, why not give our list of the best mobile RPGs a quick look?