The first round of the Develop:Brighton speakers line-up for 2023 is now available to check out, with the conference offering another year of talks and panels from industry experts. It's just a couple of months until it all kicks off on July 11, so we're excited to see what's in store.
Just from a quick glance at the first round of Develop:Brighton speakers, you can see some big names in the mix, with representatives from Sumo Digital, Keywords Studios, and Hi-Rez Studios. Considering it's a UK-based event, there's also confirmed attendance from some major players in the funding industry, including Creative UK and the UK Games Fund, offering some insight into how to apply for grants to make games happen.
Of course, this is just the first round of speakers, so we're expecting more names to arrive with the full list closer to the event. With last year's conference including John Romero, the legendary game designer behind Doom, we're hopeful the complete list includes some iconic figures and fascinating talks. To see who has made the cut so far, check out the official Develop:Brighton speakers page.
If you're interested in attending Develop:Brighton 2023, early bird tickets are available via the official site until the end of March. The event also includes the Develop:Brighton Star Awards, with nominations for the categories open until the end of March. So, if there's someone you want to nominate, you better get to it.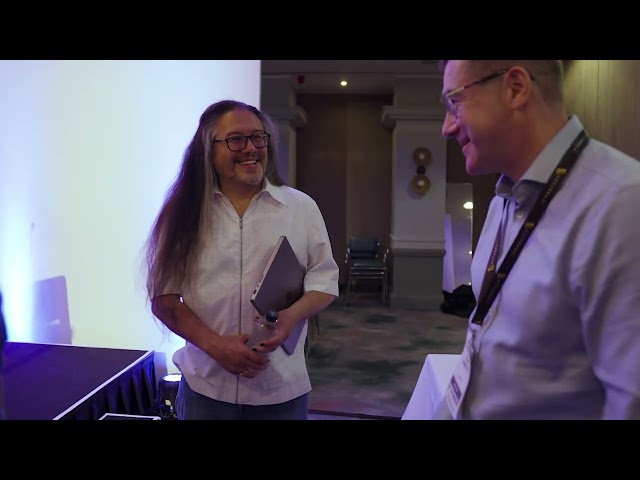 If you're reading this as a potential attendee, then we can help. Pocket Tactics readers can use the code 'BTPRSP' while registering for tickets to get 10% off. Don't say we never treat you.
There you have it, all you need to know about the first round of Develop:Brighton speakers for 2023. While you're here, get some more industry awareness with our Samsung interview, where we talk mobile games with Won-Joon Choi, Executive Vice President, Head of Mobile R&D at Samsung.