If you want to take part in a celebration of the last year of gaming, Develop:Star Awards tickets are now on sale for the 2023 ceremony. It's all part of the Develop:Brighton conference, but on this night, all the biggest names in the game come out to pick up plaudits for their work, and you can be a part of it.
Taking place on July 12 at Brighton's Hilton hotel, the 2023 edition of the Develop:Star Awards is sure to be a night to remember for those in the industry. Better still, the Develop:Star Awards nominations portal is open until March 31, so you've still got plenty of time to nominate who you want to see win an award.
Tickets for the ceremony are available via the Develop:Star Awards Eventbrite page, where you can either opt to go alone or book a table for ten if you're intending on turning up as a group. The deadline for early bird tickets is May 12, but interest is sure to be high for this event, so be sure to book early to avoid disappointment.
If you want a flavour of what to expect from the Develop:Star Awards 2023, you can check out the highlights from last year's ceremony below.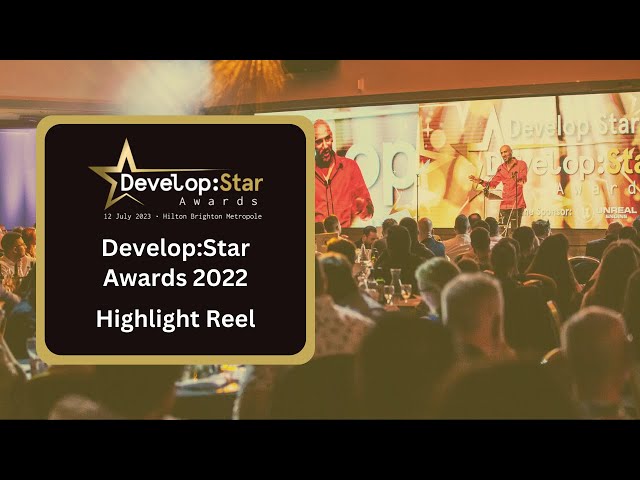 There you have it, all you need to know about picking up some Develop:Star Awards 2023 tickets. To remind yourself what might be award-worthy from the last year, see our picks for the best Switch games and the best mobile games.