If you like one of the many indie games to hit the Nintendo Switch in the last few years, there's a decent chance Devolver might be the publisher behind it. The studio is known to help steer multiple indie projects to success, and now it's capitalising on all that IP, to create its own match-three puzzle game called Devolver Tumble Time. And even better, the Devolver Tumble Time release date isn't too far away.
Described as a "genuine bonafide electrified physics-based puzzle-matching mobile game", Devolver Tumble Time tasks you with tapping on icons based on characters from popular Devolver franchises to solve puzzles. You can unlock and level up characters from IPs such as GRIS, Enter the Gungeon, Hotline Miami, Serious Sam, and many more.
If this sounds like your sort of thing, or you love Devolver enough to give it a shot, the great news is that Devolver Tumble Time is completely free to start, so you can give it a download and play it soon. Meanwhile, the Devolver Tumble Time release date is January 26, 2023, so fans can tap on those iconic characters and match three in no time. We certainly like the look of it, and Devolver has a fantastic track record, so there's a good chance this title is a lot of fun.
If you want to look at Devolver Tumble Time, you can check out the gameplay trailer below to get a glimpse of the action.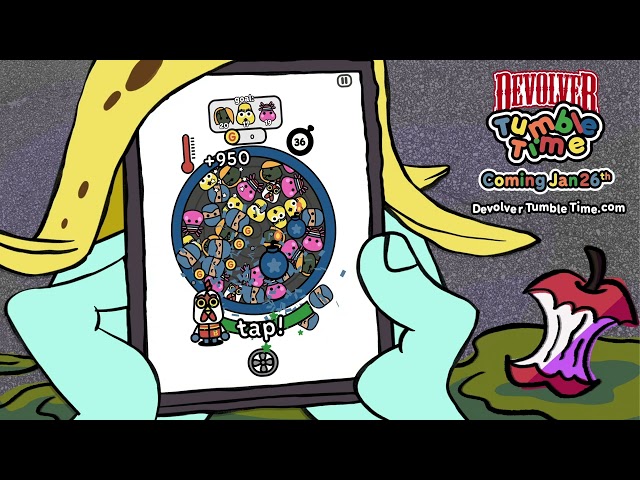 That's all for now folks, but if you just can't wait a week and need something to play today, be sure to check out our guide to the best mobile games and find a new way to relax today.