Another classic Mushroom Kingdom character is getting the building bricks treatment, with the reveal of a Donkey Kong Lego range to add to the already massive Super Mario series. With DK, Diddy Kong, Cranky, Dixie, and Funky all included in the teaser trailer, we can't wait to get building with our favourite primate family.
Lego and Nintendo have been putting out Mario sets for nearly three years now, but it's the first time we've seen DK enter the fray. While the teaser clip doesn't give any indication of the accompanying builds the DK characters are set to arrive with, we're hoping for some throwbacks to Donkey Kong Country with locations like Monkey Mines and Gorilla Glacier.
It's little surprise to see DK finally join the Mario Lego crew, especially with the barrel-smasher recently appearing in the wildly successful Mario movie. Still, the Lego design remains faithful to Donkey Kong as we know him from the games, with his trademark red tie hanging around his neck.
The Donkey Kong Lego characters are set to arrive in Summer 2023, though we don't have an exact release date yet. If previous Mario Lego expansions are anything to go by, it might be an idea to look out for pre-order purchases, as these babies are likely to sell like extra lives in Funky Kong's store.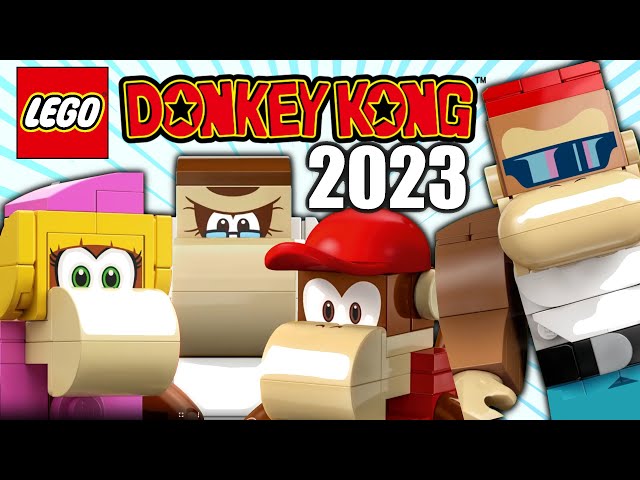 With that, you're up to date on the news we're finally getting some Donkey Kong Lego sets. To keep yourself busy while you wait for this new Mario Lego expansion, be sure to check out our Honkai Star Rail codes and Honkai Star Rail tier list.