Great news for all you Dragon Quest fans out there, as Dragon Quest The Adventure of Dai: A Hero's Bonds lands later this month, on September 28 to be exact. Square Enix's new team action RPG is developed by DeNA, a company with plenty of experience in the mobile space – you might recognise them from Pokemon Masters EX.
In typical RPG fashion, Dragon Quest The Adventure of Dai: A Hero's Bonds sees you upgrading weapons and equipment to overcome tougher challenges as the game progresses. Of course, as this is a team-based game, you control multiple characters – a team of three, as you go to battle with hordes of enemies. Each character has an individual lane, meaning you can partner with two other players and take a lane each, facing your foes together.
Oh, and if you happen to already be a fan of Dragon Quest The Adventure of Dai, it might please you to hear that the title features a storyline that follows that of the original manga series. However, that's not all, as original writer Riku Sanjo is creating an all-new story – the bonding journey – especially for A Hero's Bonds.
If you like the sound of DQ Dai: A Hero's Bonds, be sure to pre-register on Google Play or the App Store ahead of its September 28 release. Or, if you're still unsure, check out the trailer below.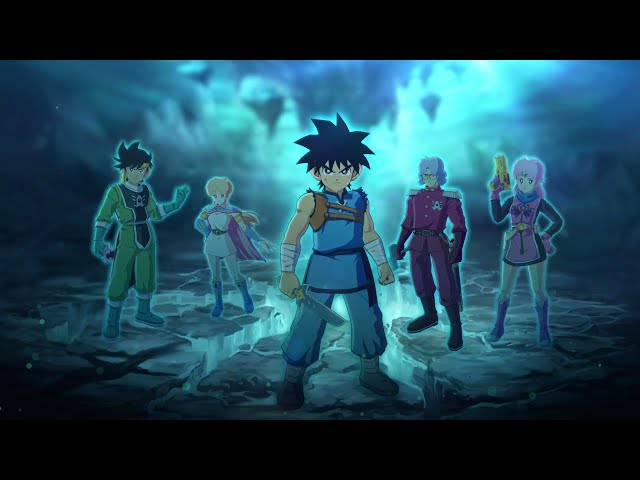 In case you're not familiar with Dragon Quest: The Adventure of Dai, it's a manga series by Riku Sanjo and Koji Inada that appeared in the Japanese manga magazine Weekly Shōnen Jump from October 1989 to December 1996. As the name suggests, the series is based on the Dragon Quest games. DQ Dai is one of the best-performing manga to be in Weekly Shōnen Jump, selling 47 million copies.
Since Dragon Quest The Adventure of Dai: A Hero's Bonds release is still a few weeks away, why not check out our picks for the best mobile RPGs to keep yourself busy in the meantime.