EVE Echoes is a huge MMO that invites you to forge your own path to glory by forming alliances with other pilots, exploring the galaxy, and engaging in interstellar combat. The game has reached its first anniversary, and now introduces the era of New Eden territory division.
Launched in August 2020, EVE Echoes is a mobile game based on EVE Online, developed by NetEase and CCP Games. It offers an authentic EVE experience on mobile, restoring the classic gameplay and charm of EVE Online, while also introducing its own playstyles and features. With beautiful graphics and high-quality art, you'll find yourself immersed in an expansive sci-fi experience. As an easy and accessible mobile adaptation, EVE Echoes serves up a huge, multiplayer adventure that you can play anywhere, any time.
The game reached over five million registered players this year and has been recommended globally on both the App Store and Google Play. As a mobile version of EVE Online, EVE Echoes not only keeps the best features of its predecessor, but also develops its own unique content. It has made itself a respectable name by actively listening to player feedback and establishing a close connection between devs and players. Join us as we look back over EVE Echoes past, examine its present state, and find out what's on the cards for the future.
What is EVE Echoes?
EVE Echoes is a next-gen sandbox MMO game with a vast, persistent universe, and over 8,000 star systems to explore. You're invited to choose your own path from countless options, experience space exploration, engage in immense PvP and PvE battles, mine, trade, and be involved in a sophisticated player economy. Whether you want to open your very own mining enterprise or take the form of a pirate that plunders the ships of other players, this galaxy is yours to do with as you wish.
EVE Echoes includes many of the great features that make EVE Online so special, such as the large-scale warfare between corporations and alliances, the player-driven economy, and much more. It hosts the traditional elements of EVE Online alongside its own, fresh strategies, including the introduction of a new faction, Yan-Jung, as well as the brand new feature, Faction Wargames. New players can also benefit from the easy-to-grasp, step-by-step tutorials that help optimise the gameplay experience and make it more accessible for beginners.
Since its release, EVE Echoes has introduced two major expansions, Indomitable and Exploration, as well as many quality-of-life improvements inspired by the feedback from the community. The devs are extremely passionate about listening to player feedback and taking it into account, which allows the game to continue growing and evolving.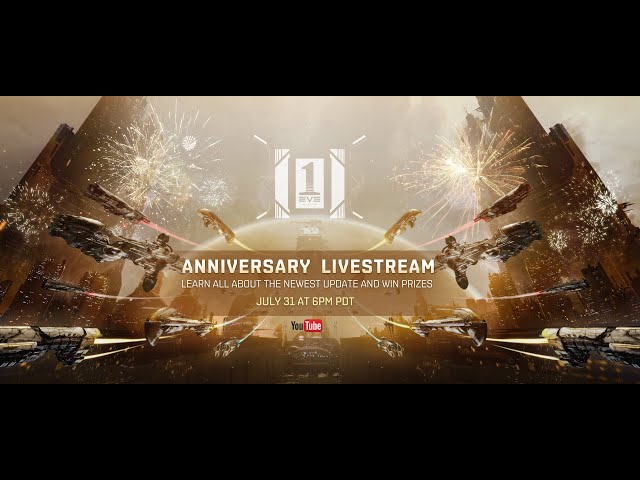 What can I expect from the Anniversary update?
In celebration of the game's anniversary, EVE Echoes is welcoming a heap of new features.
Faction Wargames – in this exciting new 10v10 mode, you can battle against other players in a combat simulator, using a selection of pre-made ships to level the playing field. Competing in this mode earns you Loyalty Points, which can be traded for handy in-game items. Faction Wargames is a great way for new and experienced players to learn about combat and teamwork without the risk of losing ships and modules. Additional models and optimisations for this mode are in the pipeline, too.
New relic and data exploration sites – fresh new exploration sites are available, shaking things up for both new and returning players. Pirate data and relic sites are hidden around New Eden, which players can hack with a special data analyser to get blueprints for ship rigs and industry decryptors, which give various bonuses to manufacturing and reverse engineering.
Citadel support structures – the Indomitable expansion back in January introduced the ability for corporations to build outposts and claim the sovereignty of nullsec zones. With this new update, six corporation citadel support structures are introduced to provide more benefits to player-ran corporations, which increase the productivity and value of the citadel and the system it's in, adding extra value to sovereignty mechanics and waging war. Corporation citadel structures can now be upgraded, increasing the bonuses given by support structures and making the citadel indestructible. You are also now able to take control of them using a special module known as the Entosis Link.
Brand new tutorial system – to ensure the game is easier for new players to pick up, EVE Echoes has introduced an advanced tutorial system, designed to be as user friendly as possible. With special hints and UI upgrades to explain different aspects of the game, it's a great time to join!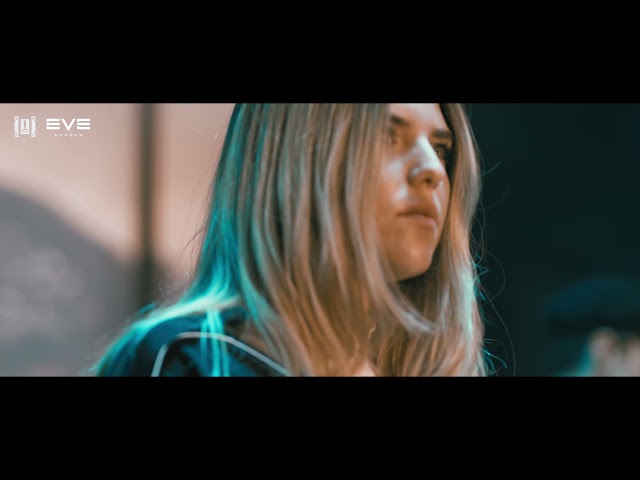 What does the future hold for EVE Echoes?
Having already carved a path of success for itself, there's a lot to look forward to in the future of EVE Echoes. Compared with EVE Online, which has been around for around two decades at this point, EVE Echoes has some big shoes to fill, and is still growing. But the devs are working hard to deliver even more content and expand the game to fulfil its huge potential. EVE Echoes is still young and its future is very bright.
As EVE Echoes continues to grow, the dev team are working tirelessly, taking feedback from the community on board as they endeavour to bring the best experience to all players. There's plenty to look forward to as the game enters its second year – here's a sneak peek of what's on the horizon.
New ships – in the October update, four new dreadnoughts and four new carriers (one of each per faction) are coming. They will drastically change how battles are fought, encouraging you to try out new strategies in order to achieve victory.
Project Discovery – an exciting new feature called Project Discovery will be introduced later this year, allowing EVE Echoes players to conduct real scientific research. You will complete special minigames to help analyse and verify the research data of different proteins and their role in disease, which will give all EVE Echoes players a chance to work together and contribute to scientific research that could be used to save lives.
With all of these great updates, EVE Echoes promises to keep growing, and is paving its way to becoming another classic, just like EVE Online. If you want to try out EVE Echoes and start an intergalactic adventure of your own, you can download it from your mobile store of choice today.