Another day, another mobile game bursts its way onto the scene, and today it's Fantasy Life Online, an RPG life adventure game that serves as a sequel to Level-5's 2012 Nintendo 3DS game. Not only do you get to create your own character, but you lead them through various life experiences across 12 different kinds of lives, though they all fall under three categories – fighter, gatherer, and manufacturer.
The Fantasy Life Online release date has been a long-time coming for worldwide fans, allowing you to visit the world of Reveria once again, and, ultimately, help stop a dark power from taking over the world. It's also up to you to help people rediscover what a fantasy their lives can be. Of course, if the hero mumbo jumbo isn't for you, there's always village life, where you live in peace. Or, you can be an explorer that's more interested in seeing what the world has to offer rather than saving it.
Once you choose your life path, you can upgrade your skills, becoming more proficient in whatever you decide to do. Oh, and you don't have to stick to a single type of life. If you want to see how other people live, walk a mile in their shoes. All skills you learn stay with you, regardless of whether or not you go on a different path.
What is the Fantasy Life Online release date?
It's already here, so get out there, pick your life, and live it! Remember, it's up to you how this adventure plays out. If you want to be a hero, that's great, but if you'd rather live your life in peace, that's okay too.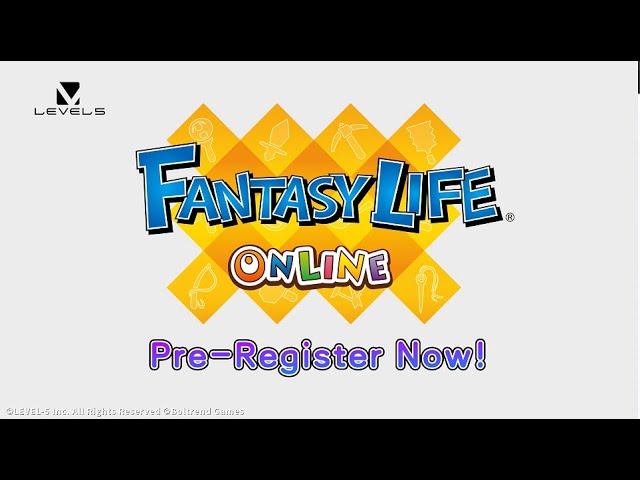 To celebrate the worldwide launch of Fantasy Life Online, Boltrend Games is offering new players a nice amount of freebies:
Up to 2,400 diamonds
One random five-star gear
Other cosmetics gear are being given out for seven days after the account is created
For every 11 summons over the first seven days, you're guaranteed a five-star piece of gear or character
However, all players can get their hands on the following goodies:
The Adventure Carnival event, which rewards you with goodies for clearing missions every day
A new character known as Haku, Witch of the Heavenwind – she's available until December 21
A new piece of gear, the windcall staff, is available until December 1
If this fantasy life isn't for you, head over to our list of the best mobile RPGs to see what other adventures are out there.