Following a nearly 30-year wait, there's a new Flashback 2 trailer, release window, and even the news of a fancy special edition for any collectors out there. It certainly looks worth the wait, though, with the gameplay trailer showing off some futuristic gun battles, elaborate space stations, and neon cities to explore.
The original Flashback blew audiences away all that time ago, and with the original game's creator Paul Cuisset working alongside Microids to make the sequel happen, we're expecting great things again. Cuisset isn't the only returning Flashback alumni either, with the masterful Raphaël Gesqua back to create the soundtrack, while original game designer Thierry Perreau is on hand to help create a faithful follow-up to the Amiga classic.
As Flashback is such a popular title with retro gaming enthusiasts, it only makes sense that publisher Microids is offering a limited edition and collector's edition. The limited edition includes a physical copy of the game, a steelbook, and the digital soundtrack, while the collector's edition has all of that, as well as an 8-inch figure of Conrad, a unique badge, two sticker sheets, and a copy of the original game.
When is the Flashback 2 release date?
While we don't have an exact Flashback 2 release date yet, Microds has revealed that the game is set to arrive in November 2023. To see what's in store when the launch finally rolls around, check out the latest trailer below.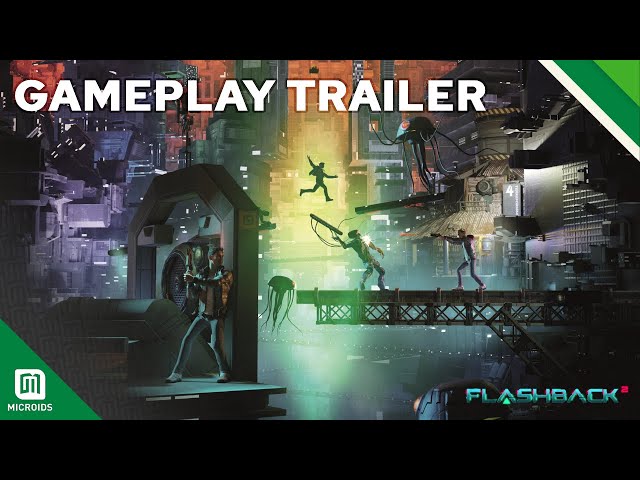 There you have it, all you need to know about the latest Flashback 2 trailer, as well as the release date window and special editions reveal. For something you can get your teeth into right away, check out our Honkai Star Rail review and Honkai Star Rail tier list.