Looking for some FM23 wonderkids to fill out your squad? We've got the guide for you, with the best squad of wonderkids available, alongside a guide to finding all the latest hotshots so you can keep the youth squad full of rising stars.
So, head below to find out what FM23 wonderkids are, how to find them, and the best available now. Or, for more, check out our FM23 mobile, FIFA 23 ratings, and FIFA 23 OTW guides for all the latest football information. We've also got a guide to the best portable gaming consoles on the market today for some tech treats.
What are FM23 wonderkids?
FM23 wonderkids are young players with great potential to become the best players in the world. The best of the best have low wages, are easy to negotiate with, and can help turn any team's fortunes around within a few years of training. Check out the best of the best below.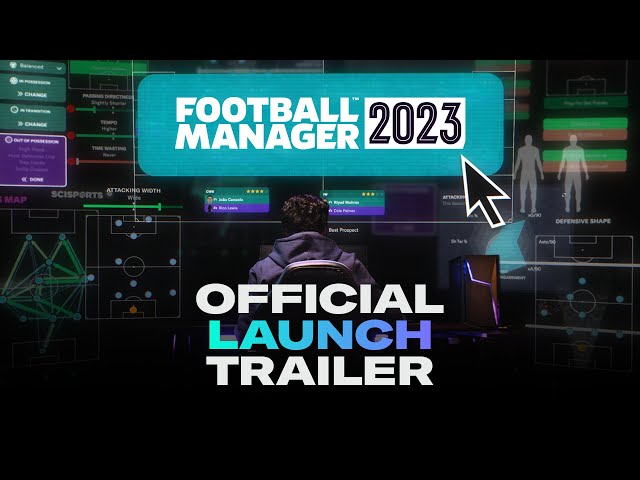 How do I find FM23 wonderkids?
Finding FM23 wonderkids is super easy, just follow these easy steps:
Head to the scouting menu
Go to 'players'
Click on 'player search'
On the dropdown menu, select 'custom search'
Then filter by media description and press 'add'
Click on the column title to sort by media description
Find all the wonderkids you want!
Who are the best FM23 wonderkids?
According to data collected by FM Scout, these are the best FM23 wonderkids for each position, with their age, club, and nationality.
GK – Elia Caprile (20, Bari, Italy)
CB – Giorgio Scalvini (18, Atalanta, Italy)
LB – Joško Gvardiol (20, RB Leipzipg, Croatia)
RB – Tino Livramento (19, Southampton, England)
DM – Eduardo Camavinga (19, Real Madrid, France)
CM – Jude Bellingham (19, Borussia Dortmund, England)
LW – Ansu Fati (19, Barcelona, Spain)
RW – Harvey Elliot (19, Liverpool, England)
CAM – Pedri (19, Barcelona, Spain)
ST – Endrick (15, SEP, Brazil)
There you have it, all the best FM23 wonderkids out there. Check out our One Fruit Simulator codes for some extra freebies if you fancy.