Epic's juggernaut free-to-start shooter Fortnite has moved into its next phase, closing out chapter 2 and launching chapter 3, available now as an update on all platforms. This latest iteration of the game flips the iconic island, and brings some fairly big changes along with it.
Fortnite Chapter 3 and the Battle Pass introduce the one and only Spider-man as an unlockable skin, alongside new web-swinging mechanics that make traversing around the new map a breeze. There's also a new slide mechanic, as well as updates and changes to several of the existing modes. You're sure to enjoy this huge shake-up to the familiar locations and gameplay.
Spider-Man himself is available at level 80 of the battle pass, or by receiving 80 rewards, but if you want to unlock the black symbiote suit as an option, you need to grind your way to level 100 of the battle pass as well. They come with several other Spider-Man themed accessories, including a new web glider, and Peter Parker's backpack. Meanwhile, The Rock's character 'The Foundation' won't be available to unlock for nearly two months.
Check out the overview trailer below to see all the major changes to this latest chapter.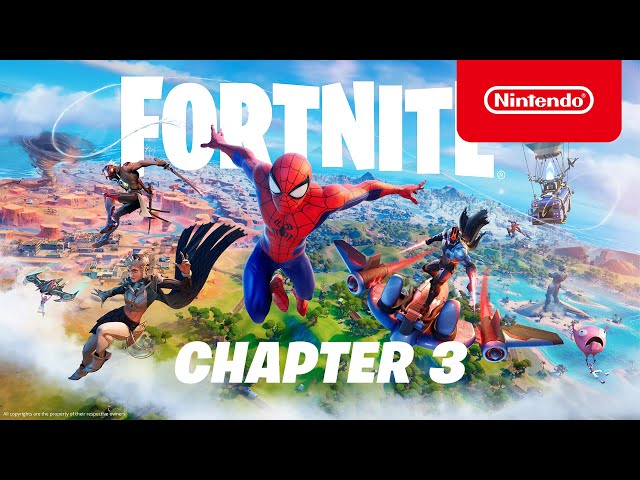 Then, be sure to check out our guide to the best Switch battle royale games, if you need even more games to play over the holidays.