You can now achieve a victory as The Witcher by playing as Geralt of Rivia in Fortnite's Chapter Four Season One battle royale. The new battle pass has dropped and it comes with Geralt's outfit and his exclusive battle pass quests that get you a range of Witcher-themed items.
You can unlock even more Geralt-themed gear by completing the tasks on the School of Llama website, with no battle pass purchase required. The challenges are available from today until March 11 and new paths unlock over the coming weeks.
The School of Llama rewards include the Witcher's Silver Sword pickaxe, banners, emoticons, and Fortnite XP. Page one of Geralt's battle pass quests are available now and page two releases on February 28 alongside Fortnite's version 23.50 update.
The page two battle pass rewards include an alternative style for Geralt's outfit, so you can play as two different versions of The Witcher's iconic protagonist.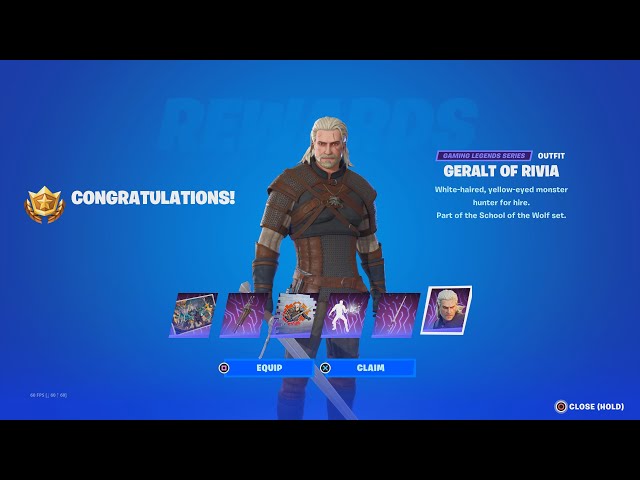 That's everything you need to know about Geralt of Rivia in Fortnite's Chapter Four Season One. Why not check out our guide to the best games like The Witcher 3 on Switch and mobile?