Garena has announced that the latest elite pass for Garena Free Fire is sushi-themed. Sushi Menace brings the world-famous Free Fire series into a quaint little sushi restaurant somewhere in Japan. Although, this is no ordinary sushi shack. It is the neutral meeting ground of two former warring mafia factions, where the fate of this dinner will decide if the partnership continues, or if the factions return to war.
The Sushi Menace elite pass introduces Taku and Shiori, the owners and chefs of the House of Knives. These martial arts experts don't just know their way around a California roll; they are weapon masters in their own right, with Shiori specialising in pistols and knives, and Taku preferring katanas and rifles.
The owners of the House of Knives take on a comic book-like lifestyle, working days at their sushi restaurant, and nights as the Sushi Menace, a bounty hunting group. The elite pass doesn't just put sushi on the menu though. There are a load of skins and backpacks, some of which include special effects.
There are plenty of juicy rewards for you to get your hands on in the Sushi Menace elite pass. We've listed a few examples of the sushi themed rewards below:
Sashimi slasher bundle skin (male)

Ramen slayer bundle skin (female)

Sashimi boat backpack skin

Salmon surfer skin

Sushi Menace grenade skin
Fancy looking at the teaser trailer for the Sushi Menace elite pass? Then watch the video below: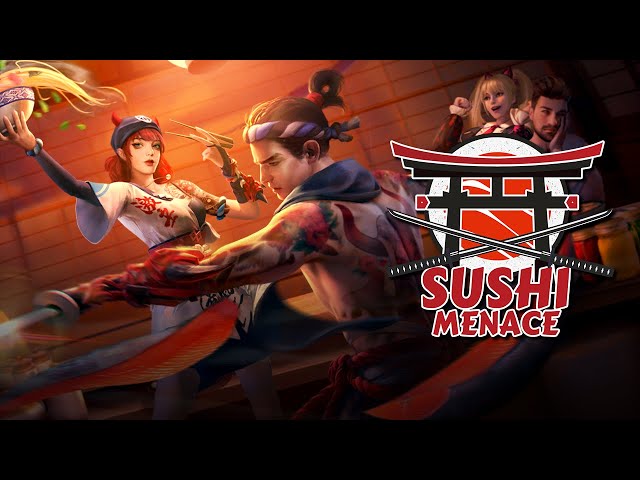 You can download a free copy of Garena Free Fire from the App Store or Google Play.
Or, if you're looking for the best multiplayer games mobile has to offer, you can check out the best mobile multiplayer games guide.