The hugely popular mobile battle royale game Garena Free Fire will be launching its major global brand campaign this month, its first to be available worldwide since launching four years ago. The Battle In Style event in Garena Free Fire will introduce new in-game modes and fashion items during Booyah Day, allowing players to truly customise their experience in a whole new way.
Launching with Battle In Style, Booyah Day will take place between 12 and 20 November, and will include exclusive themed features and items for players who want to customise their character with some fresh Garena Free Fire flare. The existing characters are already unusually colourful and distinctive, with some exclusively available depending on the location a player is based in. This event will allow Garena Free Fire fans even more ways to express themselves in the game.
Battle In Style's entire ethos will revolve around the ability to overcome challenges by harnessing your own positive spirit and its innate power, a belief that is echoed in the corresponding film titled Life Is A Battle: Battle In Style. The film shows the struggles of a young girl who uses her unique style and upbeat attitude to get the better of challenges in her life and in the gaming world. Garena Producer Harold Teo explains the bold new launch as a "brand identity which seeks to inspire players to stay positive and have fun, even when taking on challenges or chasing aspirations in life."
For the finale of the Booyah Day celebration, Garena Free Fire's virtual band, T.R.A.P., will be performing via livestream. The band, made up of four popular Garena Free Fire characters – Moco, Antonio, Miguel, and Kelly – will perform a selection of dances and songs designed to exemplify Battle In Style, allowing fans to interact with the performance throughout. Streaming live over YouTube, the event is a chance to witness the ethos of Battle In Style being brought to life through the game's characters.
The ability for players to adopt many character styles, customise appearances, and embrace their true individuality in Garena Free Fire is one of the top reasons why players enjoy the game. Battle In Style looks to offer players even more ways to do so.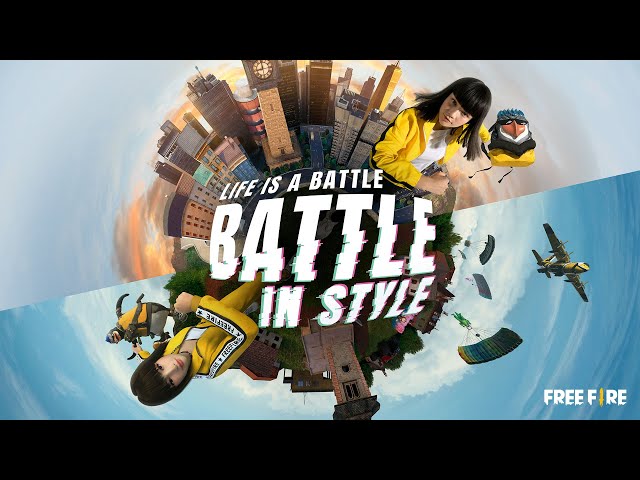 If you're not sure what Garena Free Fire is, and you're a fan of fast-paced battle royale action, then you're in for a treat. Garena Free Fire condenses all the fun of battle royales into a perfect mobile experience, complete with plenty of ways to show off your own style with its cast of larger-than-life characters.
The latest news surrounding the Garena Free Fire campaign will be shared via the official website or the game's YouTube channel, with the game itself available from the App Store and Google Play.