Kakao Games has launched its latest mobile game, Guardian Tales. The retro-styled adventure game is finally available for worldwide download on both Android and iOS devices. If you want to know what game Guardian Tales is similar too, many Reddit users compare the campaign to old-school Zelda games.
Guardian Tales offers you a story-driven experience with puzzle solving, boss battles, and intense combat. Guardian Tales also has a PvP game mode, where you can choose your best three heroes and face off against other players in real-time. When you download, you get your very own floating castle to decorate in any way you choose. Trust us, it's not an everyday occurrence to have a floating castle offered to you.
Guardian Tales may not please everyone, but the developer has made a darn good attempt at creating a complete RPG. There are 50 heroes, each with their own unique abilities, and over 100 weapons to collect and master. Kakao Games littered the campaign with easter eggs, and if that's not enough, you can create your own guild and invite all your friends.
For any of you looking for the Guardian Tales trailer before you consider downloading, check it out below: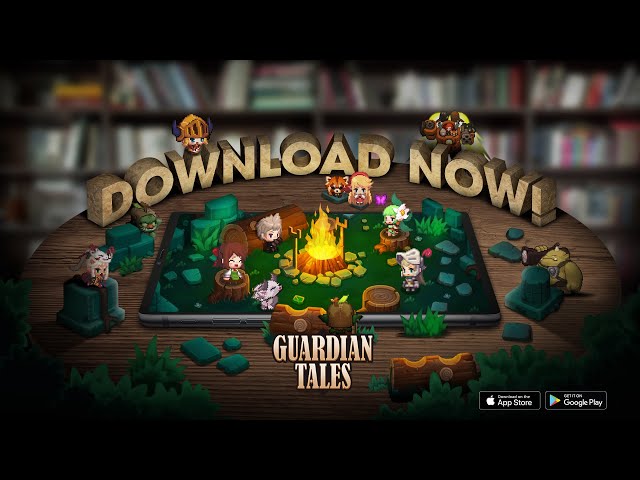 If the trailer tempted you to download a copy, you can do so from Google Play and the App Store.
If you want to make some Guardian Tales friends or keep up to date with the latest news, you can do so on the official website and Discord server.
Want more games like Guardian Tales? Then you should check out our best mobile RPGs or the best mobile card games guide.