The year of the Hyrda in Hearthstone now has its second expansion, leading players to the mysterious, and as we would guess from the name, murderous Castle Nathria. As ever, a new expansion to Activision Blizzard's title means new cards, new combos, and a whole new meta to get your head around.
Not only that, but as part of the Hearthstone Murder at Castle Nathria expansion, the new location card type has arrived in the game to shake up the format. These location cards have in-game effects, at the cost of durability, but also double as hints for the murder mystery case of Sire Denathrius, the lord of the house killed at his own dinner party.
The exact number of new cards coming to Hearthstone as part of the Murder at Castle Nathria expansion adds up to 135, with a lot of themed additions to match the murder mystery concept. My personal favourite of the bunch is Murloc Holmes, a twist on the classic minion monsters from the series.
Finally, as well as all these mysterious cards coming to the castle, there's a brand new keyword to get your head around with Infuse. This keyword soaks up the anima of your fallen comrades in battle, transforming a card in your hand with new artwork and suped-up powers, which might come in handy with the stench of death lingering in the castle.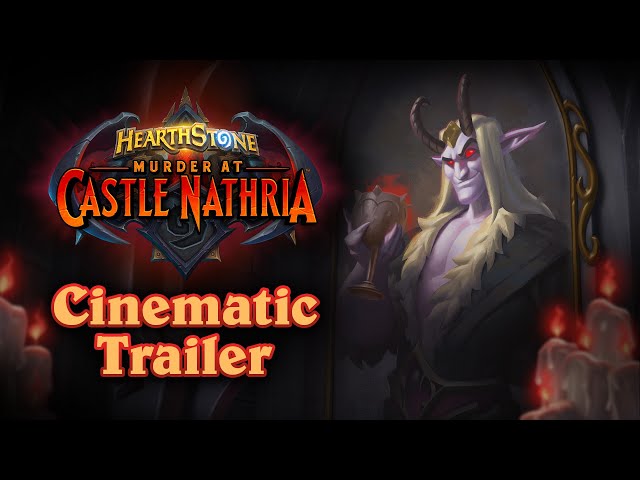 With that, you're up to date on all the important bits coming as part of the Hearthstone Murder at Castle Nathria expansion. For more tips and tricks inside Activision Blizzard's killer card game, see our Hearthstone Mercenaries tier list.