Rolling Glory Jam announces the release date for their latest and greatest project, Hello Goodboy. Following Iko and his dog Coco, we're taken on an emotional journey in the afterlife involving denizens of the realm beyond.
The Hello Goodboy release date is set for May 25, 2023 on Nintendo Switch – so there's not long to wait until we can meet these friends and see what's going on in their strange world. The game is a non-linear adventure where we can pick our own way to discover the story.
In Hello Goodboy, we awaken in the afterlife. It sounds gloomy, but the game is bright and colourful and gives us an endlessly cheery companion called Coco to warm our day up. As Iko and Coco, you travel through the seasons of the year, while meeting and helping the lost souls that you encounter.
The main message of the game focuses on the arduous task of saying goodbye to loved ones and learning to let go. This is dealt with in a loving but realistic manner as you spend time with other souls and spend your time wisely.
There's only a set amount of time that you have available, so choose wisely when it comes to who to spend it with and how you want to proceed. There's plenty of stuff to be doing, though – everyone you meet has problems that need solving, and won't say no to a chill chat with you, either.
Characters like a lonely child, couples, and tradespeople appear for you to meet – or not, the choice is up to you. But remember, choosing one thing may stop you from doing another. Your choices affect the outcome of Iko's time in the afterlife.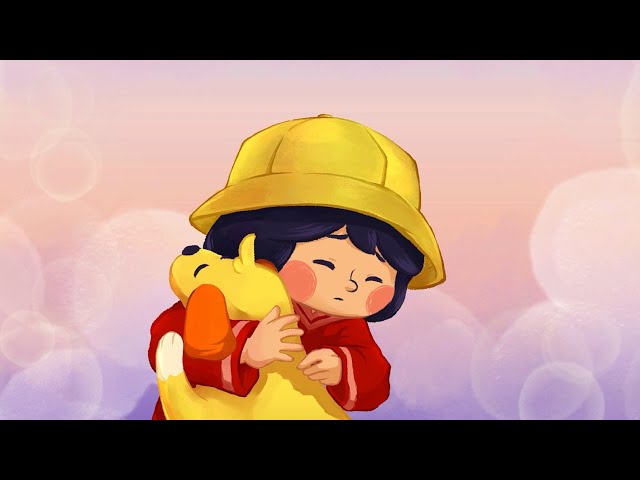 A demo is currently available on Steam if you'd like to try the game ahead of release. Check out the Rolling Glory Jam Twitter for all the latest info about the game, too.
For more wholesome gaming, check out our picks of the best farm games and wildlife games to immerse yourself in more animal fun.