When you start up a new RPG, you usually know what to expect. Epic battles against enormous monsters, a party of loveable misfits trying to save the world, and grinding your levels out to ensure you can survive all of the above. But Heroes of Crown cleverly sidesteps the pain of the grind with a simple addition to the formula – being able to have multiple battles at once.
Taking its cues from idle games as much as it does RPGs, Heroes of Crown knows you're a busy player with other stuff to do, so while you're not there, your party continues to battle enemies and acquire diamonds and gold to help you buff them up when you come back.
And even when you do jump into a story battle, you can always leave the action and focus on levelling up, buying items at the store, or diving into another battle with that exact same party. This is an RPG that respects your time, and means you don't have to sit and watch while your squad grinds endlessly.
The Battle Cut feature is just one of many great things about Heroes of Crown – let's dive into that and what else makes this game special.
Battle Cut
There's a lot of battles to be won in Heroes of Crown, and thanks to the Battle Cut, you can do them all at once. You can start a story battle on one screen, switch over to a PvP battle, and then take part in a limited event when all those are running.
And when you're done, all your rewards will come straight to you, without you needing to remember where all your fights are taking place. You can have as many concurrent battles running as you like too, so you don't need to wait for one to finish before diving into the next.
The battles themselves are worth watching though, with screen-filling explosions and stunning spells being thrown around by both sides of the fight, making for a real spectacle that you can't help but watch.
Solo and Social
Heroes of Crown is mostly a solo game, but you can still interact with other players, both cooperatively and competitively. If you want to work together, you can add friends or sign up for a guild to take part in challenges as a group. Or you can face off against players from around the world in the Arena for additional rewards – or bet on other players in the Arena if you don't want to get into your own scraps.
Hero Collection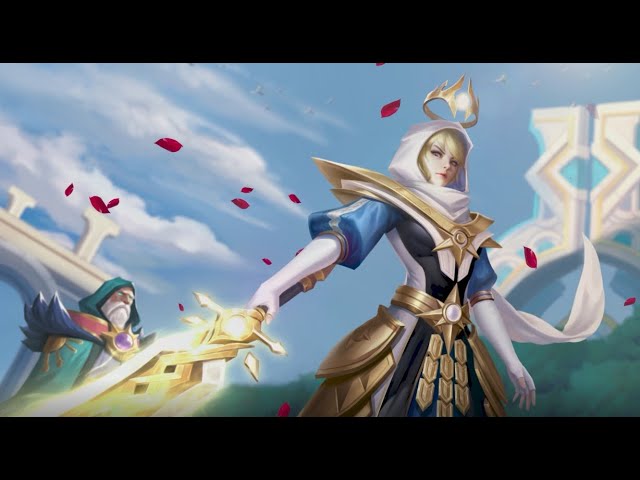 Every RPG needs a wealth of heroes, and Heroes of Crown has plenty for you to collect. Five-star heroes even come with a unique story and intro animation for you to enjoy when you unlock them, so you can learn more about them through how they act and the stories that have been written about them. You'll need a healthy mix of heroes, as each one belongs to a different elemental faction, which are strong against certain types but weak against others. Combining enough in your squad will also give you a small stats boost – choose wisely to get the most out of your team.
Beautiful art
We've already written about Heroes of Crown's art, but it bears repeating. Not only can you take a closer look at the character models, with full 360-degree views available of every single hero, but the world you explore and the environments you'll be running through are simply stunning too. Everything looks great, right down to the lighting and shadows on the characters, making every single battle pop.
What else will you love about Heroes of Crown? To find out, you'll just have to play the game for yourself. The Open Beta is available now in the US, Canada, Australia, and New Zealand – download today to start your own epic adventure!