If you love titles like Final Fantasy or Genshin Impact, and seeing the worlds of science and fantasy combine, then you're going to want to know about Higan: Eruthyll pre-registration. Not only can you get early access to this exciting title coming out of BiliBili through pre-registration, but you can also earn in-game rewards for taking part, including a special character for launch.
With part of the creative team behind Genshin Impact and recent One Piece titles on board, Higan: Eruthyll looks to combine real-time strategy with card game mechanics in an epic tale across the vivid fantasy planet of Eruthyll. The core of the story sees you lead the Gopher Troupe – whose name we love, by the way – in a worldwide battle between the two realms known as Reality and Fantasyland as you attempt to save the real from the never-ending sleep in the new digital world.
There are six different classes, five different elements, and countless ways to play across the massive fantasy environment, with the developers keen to point out that the game is accessible for genre newbs and those who live and breathe JRPG, so we're interested to see more gameplay to see if BiliBili is true to its word. Still, from what we can see from the trailer, it certainly does look promising.
How do I pre-register for Higan: Eruthyll?
With Higan: Eruthyll pre-registration now open, you can head over to the official site and sign yourself up. If the pre-reg numbers make it to a million, a special 3-star character will be made available to everyone participating, so be sure not to miss out!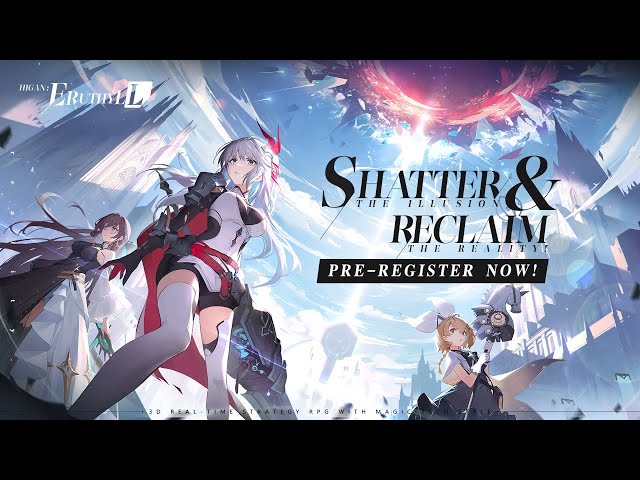 There you have it, all you need to know about Higan: Eruthyll pre-registration. For more intense storytelling, check out our picks for the best visual novel games.