Superprism Games celebrates the global launch of its tactical shojo RPG, Illusion Connect, as it debuts on iOS and Android. Over 600,000 users pre-registered to play Illusion Connect, an impressive feat for any mobile game. Those of you that sign in over its launch period can expect to receive a number of free-to-claim rewards, including skins, resources, and even characters.
In a battle to save humanity, you must team up with Saya to fight the mysterious enemies who have invaded the space between the real world and the dream world. These enemies, also known as Nightmares, are incredibly powerful and will require you to bolster your squad. Fortunately, there are plenty of Lenses available to team up with to make fights easier.
To uncover the hidden conspiracy, you'll need to defeat all the Nightmares who stand in your way. Your path should be different from most players thanks to the faction system, giving each team their own unique purposes and faiths. Illusion Connect isn't all about fighting, however, as you can learn all about your partners with the social features built into the game.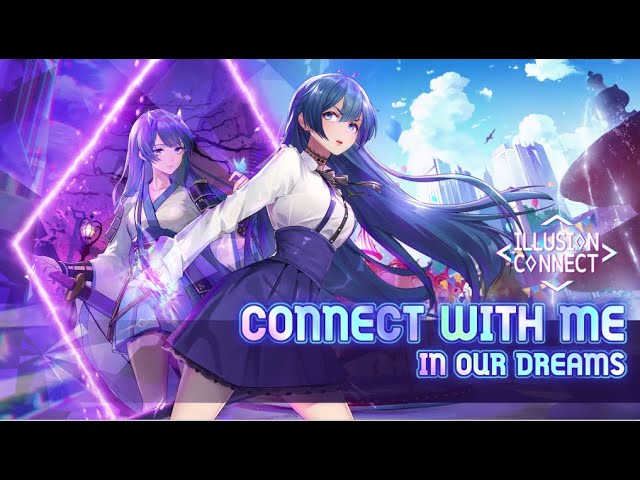 Here's a list of everything you can gain during Illusion Connect's launch window:
Login for eight days in total to gain massive Diamonds, Nina's skin 'Redhood', and SSR partner Miyuki
Anna's Gift: clear stages to gain massive resources including diamonds, coins, partner EXP, and SSR gears
SEED's Recruitment: collect a certain number of SR and SSR partners to gain Summon Ticket x30 and a bikini skin for Kasumi
Dreamweaver (third day after character creation): collect stage stars to gain massive Diamonds
Newbie Bonus Gacha: 'Summon x10' guarantees an SSR partner (Frantiva, Hotaru or Nicola)
The Journey of Growth: complete all seven-day objectives to upgrade Saya from R to SSR, and gain Saya's skin 'Nightingale'
You can download Illusion Connect from the App Store and Google Play right now. Interested in other gacha games like this? Check out our list of the best gacha games available on mobile devices.