Cherrypick Games has announced a Kingdoms: Merge & Build release date, alongside the reveal of the new game. Adding to the long list of Apple Arcade games next month, the new sim has cartoony graphics and promises "a soothing merge-2 experience that will captivate you with its simplistic yet well-thought-out storyline and mechanics."
Charged with leading a kingdom, you need to work as architect and leader, building out the town and looking after the townsfolk. It's a self-described "laid-back puzzle game", with a simple storyline and user interface to keep everything nice and chill.
The gameplay revolves around merging different items together to discover resources, while various quests move you through the storyline and give you new buildings, characters, and landmarks. As expected from a mobile title, there are also various events with global goals, bringing different players together from around the world.
When is the Kingdoms: Merge & Build release date?
Kingdoms: Merge & Build comes to Apple Arcade on August 18, 2023. The game will assumedly work across all Apple devices, including iPhone, iPad, Mac, and Apple TV. You can check out the trailer below.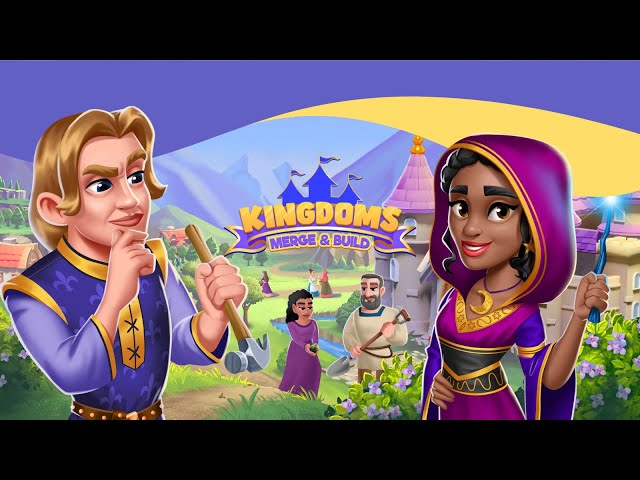 For more beyond the Kingdoms: Merge & Build release date, check out our guides to the best gaming iPhone and best iPad if you need some new hardware for all of Apple Arcade's goodies.