Kirby turns 30 this year, and to celebrate this fact (along with the release of the latest title, Kirby and the Forgotten Land) the official Kirby Twitter account announced a concert called the Kirby 30th Anniversary Music Festival. While it's a physical event in Japan, it's also going to be streamed worldwide for all fans to watch.
The virtual concert is completely free, and audiences in Japan and other regions around the world can stream it for free. Though the exact regions it's available in haven't been specified, the announcement does note that the stream will exclude some regions, so keep heading back to the official Kirby 30th Music Festival site for more information.
The Kirby 30th Anniversary Music Festival takes place on August 11, 2022 at 18:00 JST, 09:00 GMT, it's a "one-time-only music festival" and as such we don't anticipate it will be available to watch officially after this concert has aired. The event is described as "a musical event in which you can enjoy original medleys of songs from past titles in the series while reminiscing on your memories with them. A large LED monitor at the venue will also feature a moving Kirby!"
Check out the announcement trailer below to get a taste of the music from the event, as well as a glimpse of King Dedede in a glorious outfit, whacking the drums.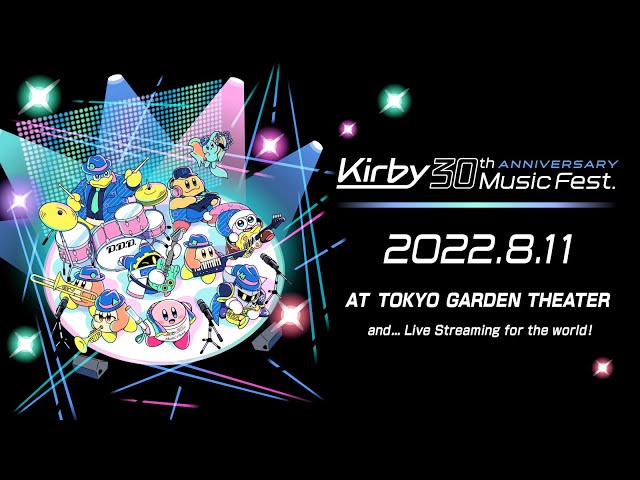 If you just can't get enough Kirby and want to enjoy something pink and bouncy with a pal, be sure to have a look at our Kirby and the Forgotten Land co-op guide.