Nintendo revealed the theme for Tetris 99's 31st Maximus Cup Grand Prix, and Kirby is the star! Following on from his 30th anniversary earlier this year, the Kirby's Dream Buffet Tetris 99 collaboration is here to keep the party going.
Between 11pm December 15 PST (December 16 7am GMT) and 10:59pm December 19 PST (December 20 6:59am GMT), players can compete to earn event points which they can use to permanently unlock the Kirby's Dream Buffet theme. This includes a Kirby-themed board, Tetriminos, and theme music.
Tetris 99 previously held events in collaboration with Splatoon, Animal Crossing, and Super Mario to celebrate various game releases and anniversaries. There's even been a Kirby collaboration in the past, so this isn't the first time our round friend has gone square.
Check out the trailer below to see the theme in action: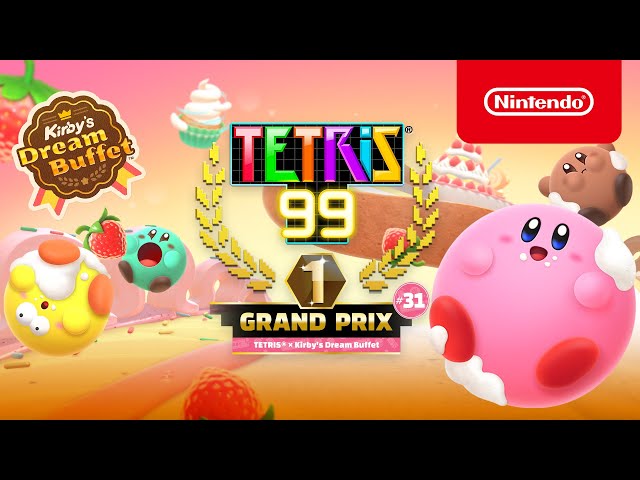 If you can't get enough of the pink puffball, why not check out our Kirby's Dream Buffet review or our list of the best Kirby games. If you fancy some free stuff, check out our Coin Master free spins guide.