Nexon's new free-to-play mobile RPG, KonoSuba: Fantastic Days, is now open for pre-registration. Those of you who sign up enter a giveaway that offers you the chance to win a Megumin Pop Up Parade figure and additional prizes, such as the wireless Razer Hammerhead Earbuds.
You may recognise the name KonoSuba, and with good reason, as the new RPG takes inspiration from CrunchyRoll's anime series of the same name. Initially, KonoSuba: God's Blessing on this Wonderful World began as a web novel in 2012, only to become a light novel series the following year – with Kadokawa Shoten serving as its publisher – before progressing onto manga, anime, and film.
KonoSuba: Fantastic Days is a must-play for all fans out there, especially since you play as some of your favourite anime heroes, like Kazuma Sato, Aqua, Megumin, and Darkness. The original Japanese voice actors also return, including Jun Fukushima, Sora Amamiya, Rie Takahashi and Ai Kayano. Oh, and there are new faces as well, to go with the all-new storyline.
As for gameplay, KonoSuba: Fantastic Days sees you explore KonoSuba's parallel world through side-scrolling action with real-time and turn-based combat mechanics. When it comes to characters, you begin with popular KonoSuba characters, but you can collect more, helping you to create the ultimate party to face the Devil King's army. If you are curious about your new teammates, story and character missions provide more details.
The game is coming to iOS and Android later this year, and you can check out its official trailer below. And don't forget to pre-register at konosuba.nexon.com to be in with a chance of winning a Megumin figurine.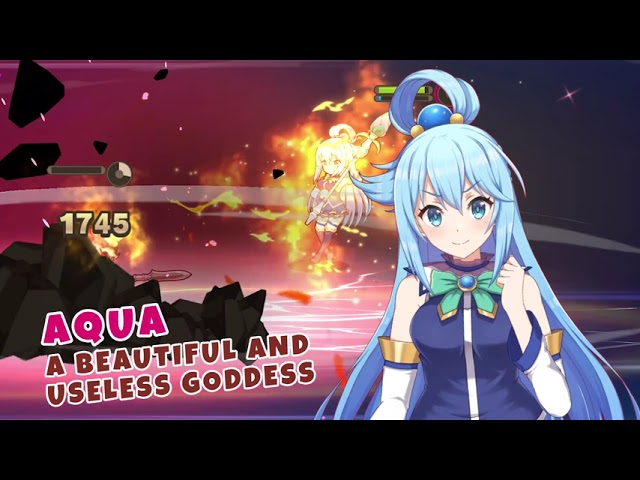 Since Nexon is yet to set a KonoSuba: Fantastic Days release date, why not check out our list of the best mobile RPGs to keep yourself busy. Alternatively, if the idea of a long journey seems too exhausting right now, you could look at our guides on the best iOS games, and the best Android games, for a wider variety.