Nintendo and Lego have announced the latest in the Lego Super Mario range, this time a Lego Luigi's Mansion set to accompany the recently released Luigi figure. Nintendo will release three sets, each based on a different entry in the ghost-busting franchise.
The latest set is due for release on January 1, 2022, so only a few short months away. Luigi can be seen with his classic poltergust vacuum cleaner, many other classic ghost enemies will also make an appearance, and even King Boo himself.
You can spot various Mario characters stuck in paintings, so this great looking set really seems to be paying proper homage to the series. Like all Lego Super Mario sets, you can combine this with any other existing set to make your own exciting creations and levels. These interactive playsets offer a wide range of reactions from the Mario bros, so it's a blast to experiment and see what else they can do.
Watch the reveal trailer below for a brief glimpse of what to expect when the sets release next year.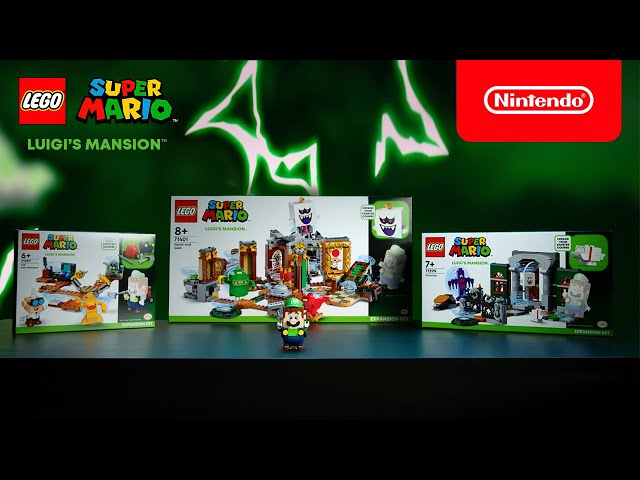 Nintendo Switch owners looking for more spooky games, you can also check out our guide to the best Switch horror games, so you can take your terror to go.