Nintendo has revealed the latest free update of the recent Switch sports title, Mario Golf: Sports Rush, is live now, adding additional characters, courses, and even more modes of golfing goodness. You can now play as the two new characters, Wiggler and Shy Guy. They join other recent additions, such as Koopa Troopa and Ninji, to bring a bit more variety to an originally slim roster.
Also arriving with the latest update are two new courses, Shelltop Sanctuary, and the garish All-Star Summit. Both inject a bit more personality into the previously bland roster of available maps. There are even additional modes available, including the new target golf.
Nintendo detailed this as the last free update for Mario Golf: Super Rush, so that's likely it for additional content. Perhaps they'll add additional paid DLC down the line, but it's more likely that this is the end of the line for Mario Golf on Switch. Hopefully, Camelot is busy working on a Golden Sun game next…
If you want to learn more about Mario Golf: Super Rush, check out the Nintendo 3D treehouse Spotlight video below for plenty of footage. You can also check out our Mario Golf: Super Rush review for our full thoughts.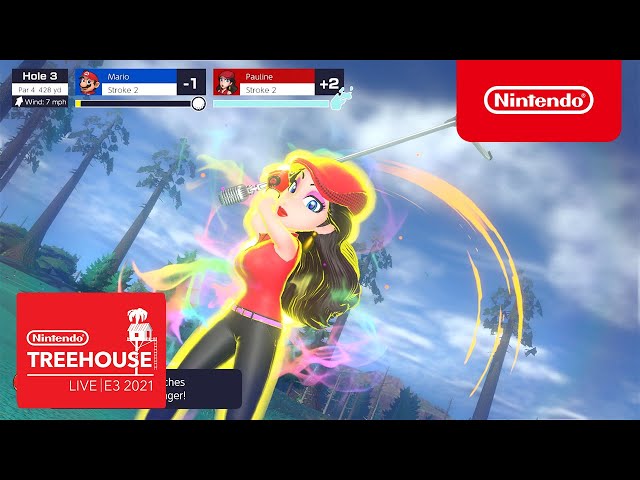 When you're sick of golf, check out our guide to the best Switch sports games to find your next fix.