Yup, Mario Kart 8 Deluxe is nearly five years old, and even older if you consider the original WiiU release, regardless, Nintendo has decided to take the racer out for another spin with the upcoming Booster Pack DLC. Nintendo is adding 48 courses remastered from previous Mario Kart games to the title, including favourites such as Coconut Mall, Choco Mountain, and Tokyo Blur.
Honestly, considering the fact Mario Kart 8 Deluxe has sold 40 million units on Nintendo Switch, this feels like a smart idea and a great way to reward the existing player base. The upcoming 48 courses will release in sets of eight until late 2023, with the first eight arriving on March 18. So Mario Kart 8 Deluxe is now essentially a live-service game thanks to the Mario Kart 8 DLC.
The Booster Pack DLC costs £22.49/$24.99 but adds an entire extra game's worth of tracks, so if you're still playing and enjoying Mario Kart 8 Deluxe this is a great offer. Even sweeter though, the Booster Pack DLC is free to any Nintendo Switch Online Expansion Pack subscribers, much like Animal Crossing: New Horizon's Happy Home Paradise. While many people are upset as they wanted Mario Kart 9, this seems like the smartest and best solution for fans, offering an entire game's worth of content and allowing Mario Kart 8 Deluxe to make the most of its monstrous 40 million users.
See all the new content for yourself with the reveal trailer below.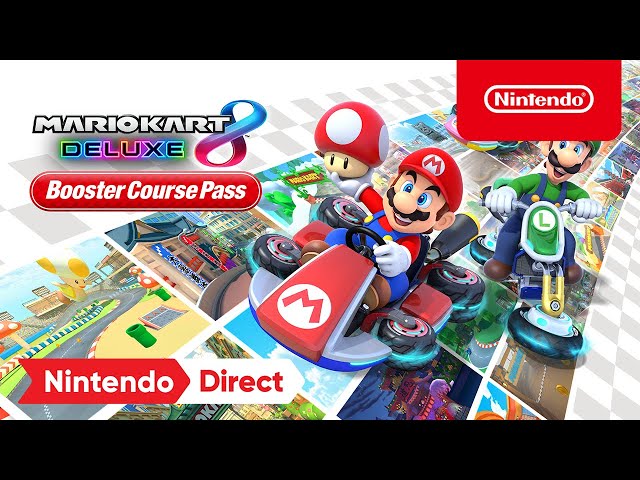 Then catch up with all the other reveals and revelations from last night's Nintendo Direct with our breakdown of the Nintendo Direct February 2022 highlights.