Ho ho ho, it's time for the annual Mario Kart Tour Holiday update, with the whole cast of the karting classic ready to bring in the festive season with blue shells, mushroom boosts, and a whole lot of bad driving etiquette. Normally I'd say Christmas has come early here, but this time around, it's arrived right on time.
As ever, the Mario Kart Tour Holiday update means some new seasonal courses, festive outfits for Mario and his mates, as well as a couple of karts that even Kris Kringle would be happy to use on his annual trip around the globe arriving in the game. Even Bowser is celebrating the holidays this year with a very fetching Santa hat.
In terms of the Mii racing suit on offer for the Holiday season, it's time to do your best Santa Claus impression as you don the classic red suit and fluffy white cap. Or, if you prefer the legend pulling the sleigh than the one who rides it, there's also a reindeer-themed racing suit available, complete with antlers and a staple red nose.
When is the Mario Kart Tour Holiday update?
The Mario Kart Tour update arrives on December 13 at 10:00 PM PT time, or December 14 at 7:00 AM CET time, giving you just a day or two to finish off any remaining tasks from the last tour.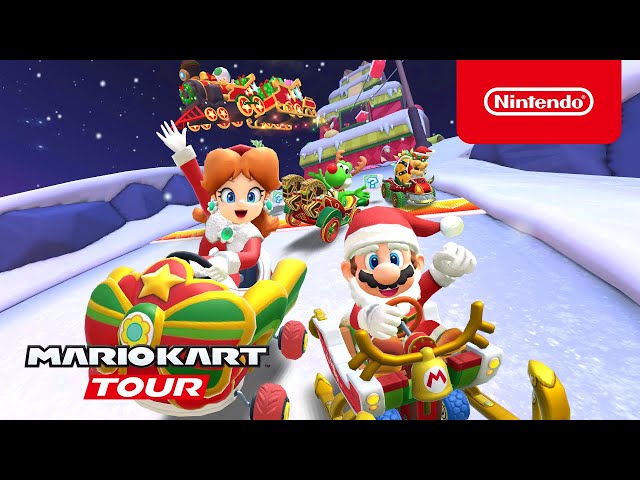 There you have it, all you need to know about the Mario Kart Tour Holiday update. To find someone the perfect gift this year, check out our Mario figure and Sonic figures guides.