After a long holiday season of festivities, we all need something to blow the cobwebs off in the new year. Fortunately, the latest update to Nintendo's mobile racer has you covered there, with Mario Kart Tour's Space Tour set to blast you into the far reaches of the galaxy, all the way to Rainbow Road.
There are plenty of variations of Mario Kart's most famous track through the years, but this time around we're being treated to the memorable Wii version, with its twisting and turning multicolour lanes. There's also the iconic star cannon, catapulting you and your fellow racers through space at a speed that even a purple drift boost couldn't push you up to.
A new tour also means new outfits, with Mario and Toad both receiving appropriate astronaut costumes to fit in with the theming. There also looks to be a Mars rover-type kart drifting around corners in the trailer, so we're hoping to pick up our own mode of on-planet transport.
When is the Mario Kart Tour Space Tour?
You can blast off into the Mario Kart Tour Space Tour when it arrives on January 10 at 10PM PT or January 11 at 7AM CET. The events usually last for about a month, so make sure not to miss out on any of the fun!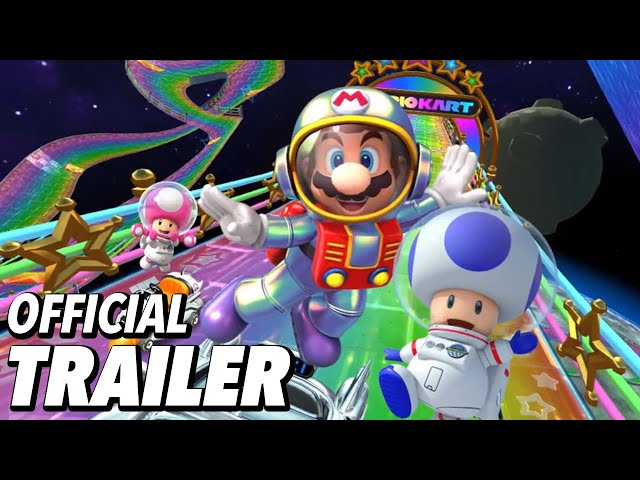 There you have it, all you need to know about the Mario Kart Tour Space Tour. For more high-speed pursuits, check out our picks for the best Switch racing games and mobile racing games.