Following the launch of Mario Strikers: Battle League earlier this month, the inaugural season of Strikers Club is now underway. This competitive online league is the best way to test your skills by playing against others whether you want to take on the challenge alone, or with a trusty selection of Toad teammates.
Mario Strikers: Battle League season one is the first opportunity for players to earn exclusive season-based rewards, including some fun customisation options to make your stadium a little more unique to your team. There's also the promise of further characters arriving in Next Level Games' Mario soccer title soon, though we're not sure if they'll be arriving in this first season.
Even still, we're looking forward to more exciting content coming to Mario Strikers further down the line. While it's a controversial model, slowly releasing more content over the first few months of each new Mario sports title seems to be the new normal now, so we can certainly anticipate more from Next Level Games and the Mushroom Kingdom soccer squad in the near future.
Still, it's already worth playing Mario Strikers for a bunch of reasons, including the beginning of season one of Strikers Club, but there's also a chance of your featuring on the Nintendo social media accounts thanks to their Strike of the Week feature which shows off an impressive shot from the last seven days. As you can see from the clip below, there's already some real skill out there.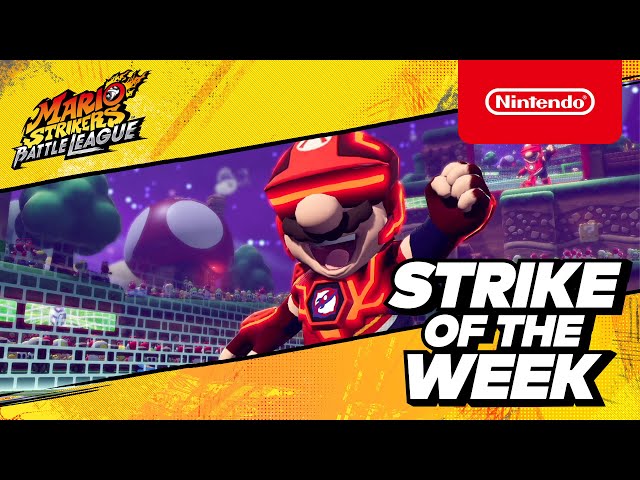 With that, you're fully up-to-date on the arrival of Mario Strikers: Battle League's season one. If you still haven't made up your mind on the star-powered soccer title, why not check out our Mario Strikers: Battle League review to see what we made of the long-anticipated return.