More content is arriving in the Mushroom Kingdom equivalent of FIFA, with Paulina and Diddy Kong Jr. joining the tournament in Mario Strikers: Battle League. It's the second addition of content since the arrival of Mario's radical reimagining of a soccer simulator back in mid-2022, with Daisy and Shy Guy making their way into the game as part of a July update.
The new Mario Strikers update also brings a new piece of gear, as well as the out-of-this-world Planetoid stadium. Whether or not it'll be difficult to control the ball with a planetary gravitational pull, we don't know, but we do like to see a Mario Galaxy reference at just about every opportunity we get.
In terms of how the two new characters play, Paulina is something of a potent defensive powerhouse, though she can make her way upfield with brute strength if she feels like it. Diddy Kong on the other hand is a midfield maestro, skirting his way around opponents with ease with the ball at his feet. He's messy when it comes to banana skins, but when it comes to football, he might just be Messi.
When is the Mario Strikers second update out?
The Mario Strikers second update arrives at a currently unspecified date later this month. Keep an eye on this page and we'll be sure to keep you up to date as soon as it arrives.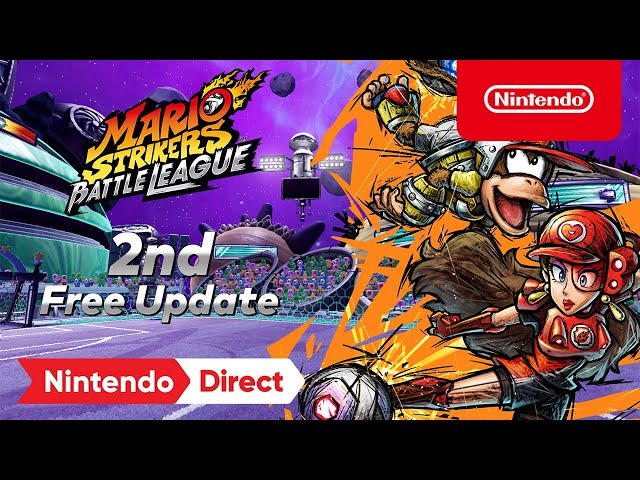 For more fantastic kickabouts, be sure to check out our picks for the best football games on Switch and mobile.