The promo train is well and truly out of the station for the upcoming feature film debut from the Nintendo and Illumination collaboration, with a Mario movie billboard now taking pride of place on New York City's famous advertising boards. Better still, this piece of large-scale advertising is one of your new-fangled 3D billboards, offering yet just another little taste of Mario's personality in the upcoming flick.
The billboard displays Mario with the massive cinematic Mushroom Kingdom behind him, before he gets into a bit of a fray with a piranha plant. After a little dodging, Mario jumps on the chomping head of the thing and rides it around the screen for a few seconds before fading into the title of the film, with the all-important release date just below.
The Mario movie billboard comes on the back of a bumper Mario movie trailer reveal, showcasing more of what to expect when the much-anticipated title arrives. There's still plenty of mystery, especially as to who might appear in a Mario movie post-credits scene, so we're looking forward to seeing more as we approach the big release date.
If you want to see the billboard for yourself but can't afford the trip to NYC, there's a short video below where you can see the Jumpman himself doing his thing and taking on a piranha plant.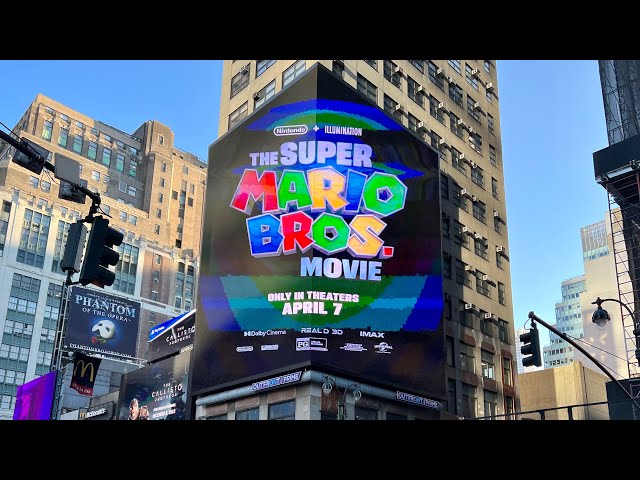 There you have it, all you need to know about the Mario movie billboard that's just gone up in NYC. To get your own moustachioed plumber to keep you safe from koopas and goombas, check out our Mario figure guide.