Despite only getting a tiny teaser late last week, Mario movie predictions are now bouncing around the internet like the man himself making his way through the Mushroom Kingdom. With wild and wacky theories, some more grounded ideas, and everything in between, the fan suggestions for what might make up Nintendo Pictures' debut are leaving little to the imagination.
Still, despite knowing that they will probably end up being a bunch of old codswallop, we can't help but get a little carried away with some of the more exciting Mario movie predictions. So, to burden you with the knowledge we must carry, we've gone out in search of some of the best, most believable – and for posterity, most ridiculous – theories we could find.
In terms of set-up, there are some pretty interesting ideas as to how Mario finds himself lost in the Mushroom Kingdom as we see him in the trailer. There are plenty of ideas surrounding how this goes down, from an unseen Chris Pratt-played character being sucked into Mario's video game world and taking up the mantle and the moustache, to some who think that the movie's Mario is the child of Jumpman – the star of the original Donkey Kong cabinet – and Pauline. I personally find either of these a bit difficult to swallow, but if the Sonic movie taught us anything, it's to expect everything.
In terms of those who might have the credibility to try and guess some of the key plot points from the Mario film, VGC's Chris Scullion – one of the foremost Nintendo historians you can find online – has what I think is the best grasp of what we might be in for when the Mario movie release date rolls around. He breaks it down in the video below, using the latest poster as a guiding post.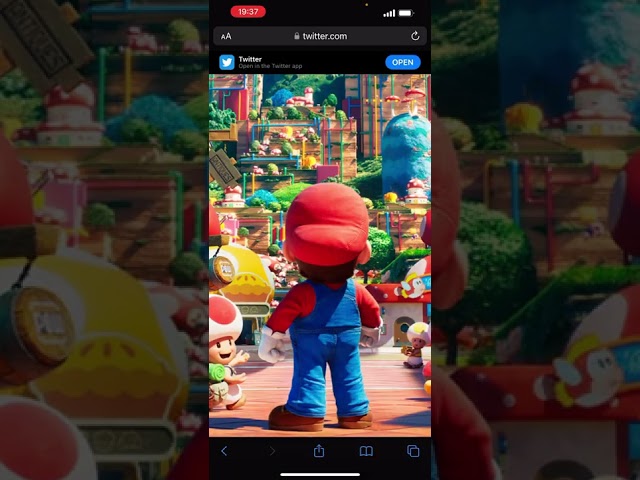 There are also plenty of predictions about where Nintendo Pictures might take other characters if they plan on creating their own Nintendo cinematic universe. Unsurprisingly, fans seem most keen to see Charlie Day's Luigi take on the spooky King Boo in a feature film version of the classic Luigi's Mansion GameCube game, while some speculate that Wario and Waluigi might make a post-credits appearance in a similar manner to Sonic 2's Shadow reveal.
With that, you're up to date on all the wild Mario movie predictions following the first teaser trailer debuting at Comic Con NY. For more of the moustachioed plumber, help yourself to a laugh on us with our picks of the best Mario Kart memes.