Plenty of us grew up wishing we could take a walk through Mushroom Kingdom, but soon you might actually get the chance to live your dreams, as Mario's Super Nintendo World receives an opening date from Universal Studios Hollywood. With anticipation surrounding the latest piece of the park reaching fever pitch, it's not a long time to wait until the gate opens and the first few guests waddle like goombas through the gate.
While those lucky enough to live near the park with an aerial view have already pointed out how close the tribute to Mario and pals looks to completion, the reveal of the opening date means it's not long until tickets go on sale, and you can practically anticipate a future article about the pricing of said tickets, or if not, their availability. That's if we're to take anything from the experience of those who have visited Super Nintendo World Osaka anyway.
The park is set to feature exciting experiences such as Mario Kart: Bowser's Challenge, a thrill ride through King Koopa's iconic castle, the chance to eat Mushroom Kingdom-themed treats in the Toadstool Cafe, and much more. All of this is set to be hidden away inside Universal Studios Hollywood, with a green warp pipe separating the two worlds.
With Universal lending the Disneyworld style of patrolling mascots, those who attend the park are in with a chance of meeting Mario, Luigi, and the rest of the gang. We're also assuming Princess Peach will be doing the rounds too, if she can manage to keep herself out of Bowser's dungeon for more than five minutes.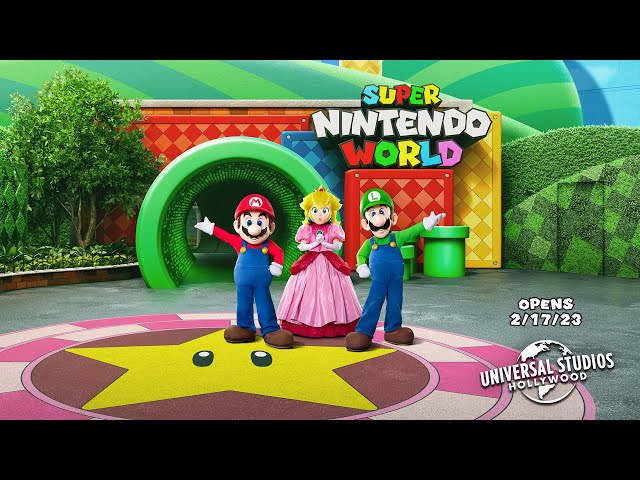 There you have it, all you need to know about Mario's Super Nintendo World Hollywood opening date. To keep yourself busy while you wait for your first visit to Universal's Mushroom Kingdom, check out our My Singing Monsters breeding guide.