To celebrate the Year of the Rabbit, the Marvel Snap Lunar New Year event has begun. Lunar New Year is traditionally a time for giving, so Second Dinner is treating us all to some awesome rewards and exclusive card variants.
Marvel Snap is giving out credits, gold, and boosters to celebrate the New Year, but the best gift in our opinion is the special Sword Master card variant which is themed to feature a traditional lion dance dragon. The card comes with an exclusive 'Happy Lunar New Year' title for your profile.
A total of 400 gold, 150 credits, 35 Jubilee boosters, and 35 Sword Master boosters can be redeemed between January 22 and 28.
Speaking of Jubilee, you can also grab a Lunar New Year Jubilee bundle called 'Festival Fireworks' in the shop, which features a Jubilee card variant and matching profile picture, 66 Jubilee boosters, 500 credits and 500 gold. This bundle is on sale for £4.49/$4.99 and is available until February 5.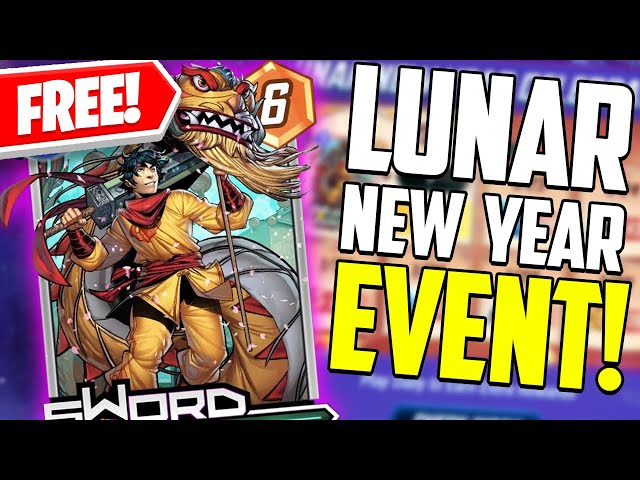 That's everything you need to know about Marvel Snap's Lunar New Year event. For more Marvel Snap content, check out our Marvel Snap decks guide.