Marvel Contest of Champions' roadmap for 2023 has new heroes, movie tie-ins, and challenges to Kabam's long-running mobile game. Since its release in 2014, MCoC has grown into a mightily impressive mobile fighter, and that's not slowing down anytime soon.
There are new stories featuring the Guardians of the Galaxy, the spiderweb that is the Spiderverse, a new X-Men hero, a gang of villains, and even more coming in the first six months of 2023. You can see all the details in the video below.
The annual Summoner Choice Champion vote returns this week, while new challengers Absorbing Man and Baron Zemo join the contest. These Masters of Evil join the already massive roster of characters on January 19 and 26, respectively.
You can find more details below.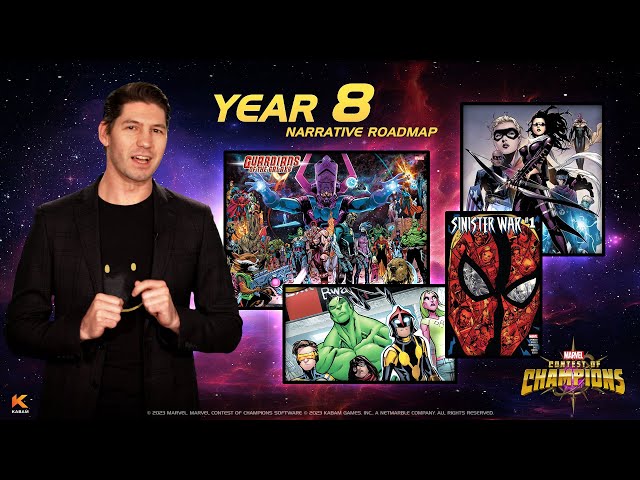 Which new characters are in the MCoC roadmap?
There are two new characters coming in the Marvel Contest of Champions roadmap for January:
Absorbing Man, January 19: Carl Creel, an ex-boxer mutated by Asgardian magic by Loki, has the power to absorb the properties of anything he touches
Baron Zemo, January 26: after his father died at the hands of Captain America, Baron Zemo reformed the Masters of Evil to go and take down the avengers
Full details of other updates and fixes can be found over on the MCoC website. For more beyond the MCoC roadmap for 2023, check out our MCoC tier list to make sure you've got the best of the bunch.