Mega Man fans, it's time to pick up the blaster and get back into the fight with Mega Man Battle & Fighters, out now on Nintendo Switch. Those of you who follow the series will be aware that this particular Mega Man title never came to the West on its launch in 2000, so more than twenty years later it's the first chance many get to try the title out.
The Mega Man Battle & Fighters Switch release is another boon in a good year for the buster-equipped retro blast-boy. The launch of this Mega Man fighting game comes after the Mega Man Battle Legacy Switch reveal, with both games coming to the Nintendo console to showcase elements of Mega Man's often overlooked catalogue.
If you hadn't heard of Mega Man Battle & Fighters before today, it's essentially the blue blasters answer to Street Fighter, pitting the titular protagonist and his pals against multiple enemies from Mega Man's platforming titles. It's worth noting that there has been no attempt at translation when bringing this game over to Western audiences, so you might need to let Mega Man's fists do the talking unless you're a Japanese speaker.
It's also worth mentioning that the Mega Man Battle & Fighters Switch release is part of the wider NEO-GEO Pocket Color library that already includes classics like SNK VS. CAPCOM: Card Fighters' Clash and Fatal Fury First Contact. There are more retro titles and Western debut's on the horizon too, with the Mega Man fighter just the eleventh title from the constantly expanding NEO-GEO collection.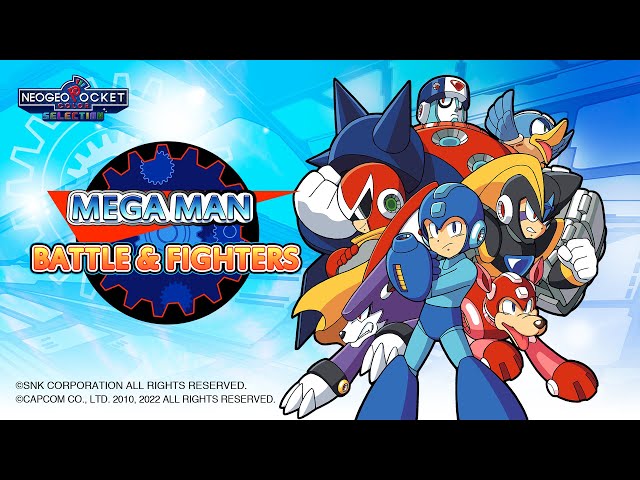 With that, you're fully caught up on the surprise Mega Man Battle & Fighters Switch release. For more titles that turn back the clock, see our picks for the best retro games on Switch and mobile.