Slothwerks has released its new card-crawling game on Android and iOS. Meteorfall: Krumit's Tale is a sequel of sorts to the brilliant Meteorfall: Journeys, focusing around roguelike deck building, and craftily working your way through as many dungeons as possible. The game also recently came out of early access on Steam, too.
Krumit's Tale is a little different to Meteorfall: Journeys, and centres around choosing a character and using their unique playstyle to overcome wave after wave of dungeons and bosses. Each dungeon is a clever little box containing tiles that represent potions, enemies, abilities, and items. You use all of these to defeat the dungeon, and hopefully, get out alive. For more thoughts, see our Meteorfall: Krumit's Tale review.
In general, we at Pocket Tactics love a good roguelike, especially if it's a deck builder, and we even have lists dedicated to both the best mobile roguelikes, and the best mobile card games. Meteorfall: Krumit's Tale is a great roguelike in that it gives you five heroes, each of which change how you play the game significantly. It may be hard, and you may fail lots, but you can always get back up again, and try a different method.
Meteorfall also has a very distinctive Adventure Time-esque art style, which you can see in all its glory below: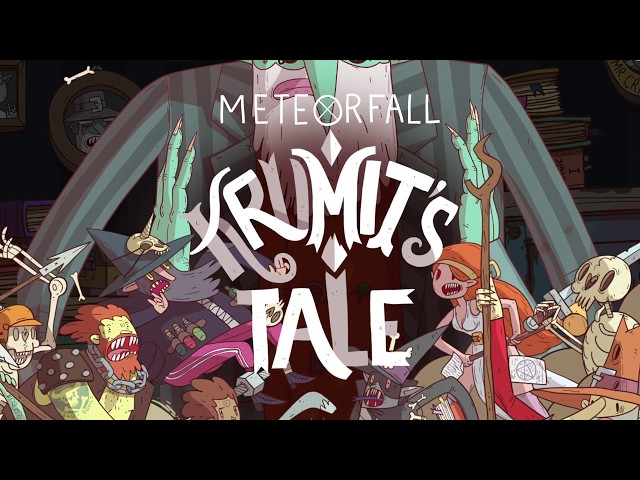 If it sounds like your kind of game, Meteorfall: Kurmit's Tale is available on Google Play and the App Store. We also have a Krumit's Tale giveaway on Android happening for the week of release, so if you want to bag yourself a copy, be sure to enter!