Just a few months after our Mighty Bear Games interview, the player-first studio has announced its Mighty Action Heroes beta. This comes alongside the announcement that Mighty Action Heroes is now a part of Treasure, a leading Web3 games company tied to the Arbitrum blockchain.
As Mighty Bear Studios moves into this next phase of its growth as a Web3 company, this beta marks the first time that anyone can try out Mighty Action Heroes (MAH). Previously, MAH was only open to those with Big Bear Syndicate NFTs or Genesis Passes, but using Treasure's MAGIC token, free-to-play and on-chain players can join in and give feedback to the studio about their experiences. The game is an action-movie-inspired battle royale with unique heroes, elaborate crafting, and intense battles.
CEO and co-founder of Mighty Bear Games Simon Davis said, "Joining the Treasure community and switching to Arbitrum provides a valuable opportunity for us to work alongside a thriving ecosystem of passionate gamers to develop our first-ever Web3 title. Equally, we will be sharing our extensive game development expertise with Treasure. Ultimately, as a player-first studio, our main goal is to build an enjoyable game that is accessible to everyone […] Treasure plus Arbitrum is the perfect home for building a game aligned with this core vision."
When does the Mighty Action Heroes beta launch?
The Mighty Action Heroes beta goes live at 00:00 UTC on July 14, 2023. You can play with both the on-chain and off-chain features and put your skills to the test in multiplayer matches with others across the world.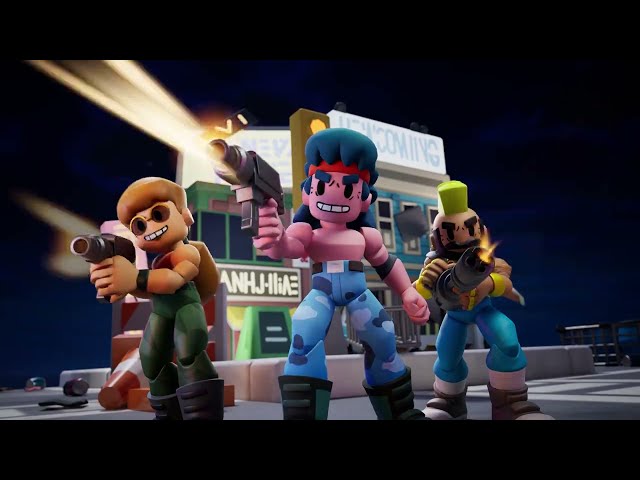 You can read more about the differences between the free-to-play and NFT play systems by clicking here.
That's everything you need to know about the Mighty Action Heroes beta. Why not check out our guide to the best battle royale games on mobile next?