Scopely's mobile board game is celebrating a pretty impressive achievement, with the news that Monopoly Go revenue is already over $1 billion. Considering the game is less than eight months old, these are some pretty impressive numbers, proving it's not just gacha games raking in the big bucks when it comes to mobile releases.
For those who don't know, Scopely released Monopoly Go, a mobile game adaptation of the classic money-making board game, in April this year. Since then, it's been the most downloaded of the long list of free mobile games, topping the App Store and Google Play Store charts while pulling in over 100 million downloads. Sorry Candy Crush, but it looks like there's a new casual game king in town, and it's wearing a fancy top hat.
While the revenue and download data are flabbergasting enough, the in-game numbers are just as massive. In this first seven months, users have passed 'Go' 40 billion times, found themselves in jail six billion times, and sent out over 150 million friend invites. All of these numbers are helped by the fact that Monopoly Go is played in over 120 countries, making it something of a surprise international success.
Scopely is clearly pleased with the success of its latest collaboration with Hasbro, as you can tell by the following quote from Chief Revenue Officer, Tim O'Brien. "It's incredible to see a game instantly find an extremely invested and loyal audience that continues to grow every day. The many milestones 'MONOPOLY GO!' has achieved are a testament to our talented team, whose dedication to players has led to the game consistently charting as the #1 mobile game and app in the U.S., player retention that we haven't seen for years in mobile, and a highly profitable business."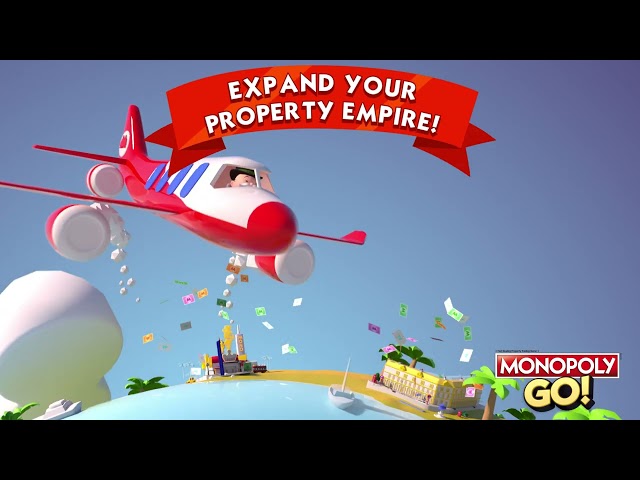 With that, you're up to date on the news that Monopoly Go revenue is over $1 billion before even celebrating its first anniversary. For more marvelous mobile games you can play every day, check out our guides to Solitaire Grand Harvest free coins, Coin Master free spins, and Match Master free links.