Hunters, sharpen your blades and blow your horns! Capcom is teaming up with mobile developer Niantic to bring the iconic Monster Hunter franchise to mobile, as the pair announce Monster Hunter Now. An interactive AR experience much like Niantic's other little-known title Pokémon Go, Monster Hunter Now allows players to explore the world, amass resources, and battle creatures worldwide.
Much like the mainline series, exploring allows players to find resources, which are used to forge and upgrade armour for gradually more challenging battles. When the Monster Hunter Now release date arrives, players can take part in multiplayer matches with pals, using intuitive touchscreen controls in portrait or landscape mode to battle those pesky beasts. Starting as a free-to-play title, Monster Hunter Now features micro-transactions to enhance gameplay.
Monster Hunter series producer Ryozo Tsujimoto is one of the many Capcom and Niantic staff present at the Monster Hunter Now announcement presentation. When asked about new monsters debuting in Monster Hunter Now he responds, "Maybe we can introduce new monsters in the future if the players really want to see it, but there is no guarantee at the moment".
When is the Monster Hunter Now release date?
Monster Hunter Now debuts on mobile devices in September 2023. Beta test registration opens on April 18, 2023, and you can register on the game's website, with beta tests going live on April 25, 2023.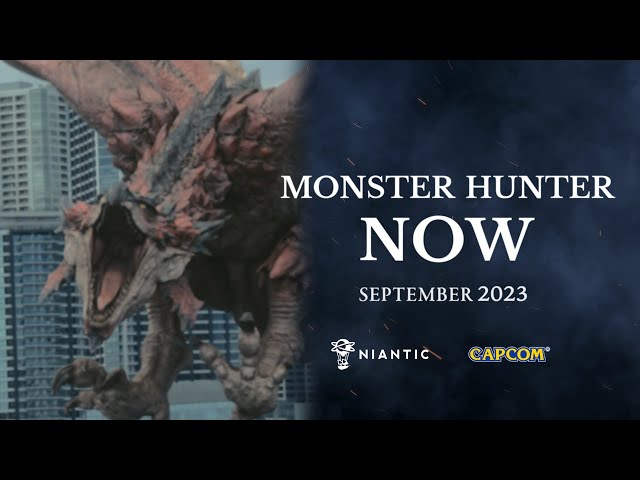 That's all we have for today on the Monster Hunter Now release date folks, but stay tuned for all the latest news on Niantic and Capcom's exciting collaboration. For now, be sure to check out our guides on the best games like Monster Hunter and Monster Hunter Rise: Sunbreak monsters.