Hunters, sharpen your blades and blow your horns! Capcom is teaming up with mobile developer Niantic to bring the iconic Monster Hunter franchise to mobile, as the pair announce Monster Hunter Now. An interactive AR experience much like Niantic's other little-known title Pokémon Go, Monster Hunter Now allows players to explore the world, amass resources, and battle creatures worldwide.
Much like the mainline series, exploring allows players to find resources, which are used to forge and upgrade armour for gradually more challenging battles. When the Monster Hunter Now release date arrives, players can take part in multiplayer matches with pals, using intuitive touchscreen controls in portrait or landscape mode to battle those pesky beasts. Starting as a free-to-play title, Monster Hunter Now features micro-transactions to enhance gameplay.
Monster Hunter series producer Ryozo Tsujimoto is one of the many Capcom and Niantic staff present at the Monster Hunter Now announcement presentation. When asked about new monsters debuting in Monster Hunter Now he responds, "Maybe we can introduce new monsters in the future if the players really want to see it, but there is no guarantee at the moment".
When is the Monster Hunter Now release date?
Monster Hunter Now debuts on both iOS and Android mobile devices on September 14, 2023. Pre-registration is open now on the game's website, plus Capcom and Niantic are offering increasingly great rewards as more players sign up for pre-registration. With over two million users already signed up, if 5m users fulfill pre-registration then Capcom and Niantic will reward users with 10k Zenny and a large item box expansion.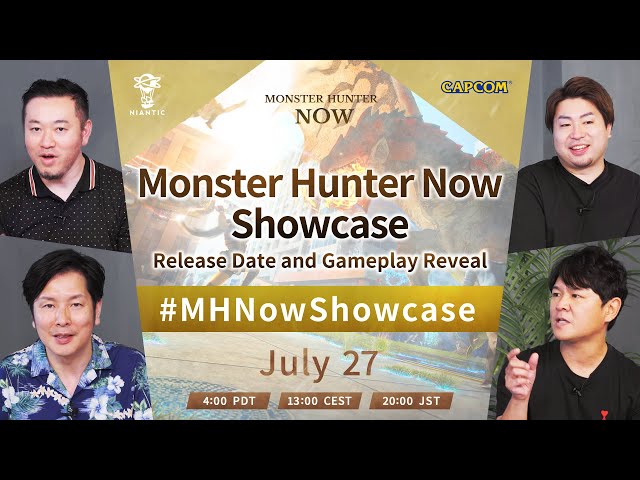 When is the Monster Hunter Now beta test?
Monster Hunter Now's final beta test is now over. You must now wait until the full release date to experience the game.
What is Monster Hunter Now?
Capcom and Niantic are teaming up to develop Monster Hunter Now, an action game that uses geolocation and AR technology much like Niantic's other popular mobile game Pokémon Go. You explore the real world and the mobile game maps different biomes and monsters around you.
You use a simplistic version of the mainline Monster Hunter combat – including choosing different weapon and armor types – and then battle many familiar monsters like Rathian, Rathalos, Nargacuga, and more. Victory allows you to level up, get better materials, and develop bigger and better weapons.
Is there a Monster Hunter Now trailer?
You can check out the Monster Hunter Now teaser trailer from the official YouTube channel below.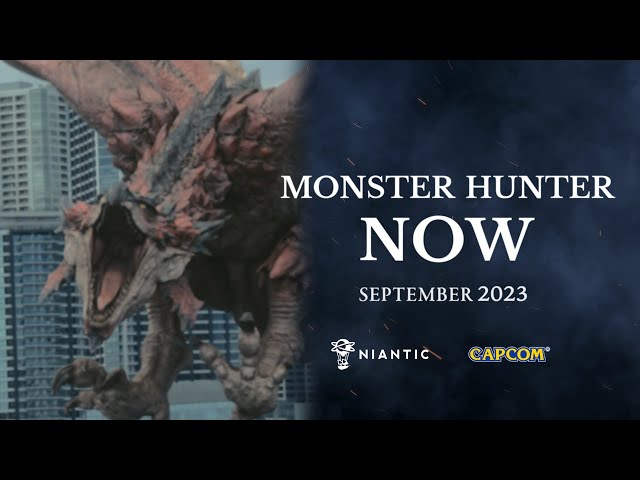 Is Monster Hunter Now free to play?
Yes, Monster Hunter Now is free-to-play, though it does include microtransactions. While exploration and combat are free, you can purchase items that speed up how you gain experience, as well as other helpful items that aid combat.
That's all we have for today on the Monster Hunter Now release date, folks, but stay tuned for all the latest news on Niantic and Capcom's exciting collaboration. For now, be sure to check out our guides on the best games like Monster Hunter and Monster Hunter Rise: Sunbreak monsters.