The Nintendo Direct Mini: Partner Showcase has now ended! Nintendo announced new games like Story of Seasons: Pioneers of Olive Town, ports of fan favourites such as Control and Hitman 3 (when it's released), and gave more details about exciting titles like Hyrule Warriors: Age of Calamity and Immortals Fenyx Rising. You can find release dates, information, and trailers for all the announcements below.
The October Nintendo Direct Mini: Partner Showcase is unfortunately the last of the year. In the previous showcases, we learned more about games like Shin Megami Tensei, Kingdom Hearts Melody of Memory, and Disgaea 6, so we knew not to expect anything new from Nintendo itself. The previous instalments ran for approximately 10 minutes each, but today's clocked in at nearly twice that.
The last substantial Nintendo Direct was broadcast over a year ago in early September, and many fans are desperate for a Nintendo Direct on a larger scale, so we can see how our wallets will fare in the coming months, and book our days off. Find out all of the news from the Nintendo Direct Mini: Partner Showcase below!
Here's everything that was announced during the October Nintendo Direct Mini: Partner Showcase
Bravely Default II
We've known about the next entry in the Bravely series for a while now, but Nintendo finally gave us a release date for Bravely Default II: February 26, 2021.
While it's understandable that fans of the series will be disappointed that they'll be waiting a little longer than the expected 2020 release date, the developers have taken feedback on board. Since the game's demo launched, the team has read over 20,000 response surveys, and is implementing changes to the difficulty level and controls.
Here's the trailer, in which we find out more about our protagonists, as well as the mysterious asterisk holders.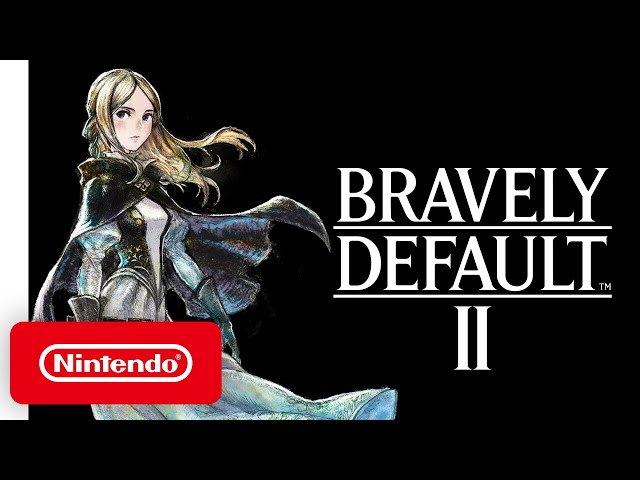 Story of Seasons: Pioneers of Olive Town
Another instalment in the Story of Seasons series is on its way to Nintendo Switch in 2021. Pioneers of Olive Town sees you escape to the rural farming community of, well, Olive Town.
However, your grandfather's farm is overgrown and frankly a mess, so you'll have to put in a lot of work to make it ready for farming again. Once you've done that, the real work begins, as you plant crops, rear livestock, and generally ensure the farm runs as smoothly as possible.
Story of Seasons: Pioneers of Olive Town hits the Switch March 23, 2021.
Surviving the Aftermath
Post-apocalyptic survival colony builder Surviving the Aftermath looks like what Mad Max would be like if he retrained as a town planner. You'll need to live and build in the grim conditions, defend your colony from attack, and expect the unexpected in order to survive.
The game has been in Steam Early Access for a while, but it's finally hitting a portable platform when it comes to Nintendo Switch next spring.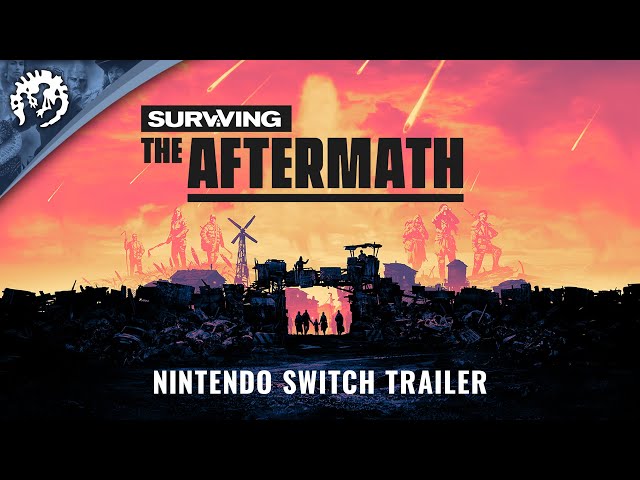 Immortals Fenyx Rising
We finally have a release date for Immortals Fenyx Rising, which is coming to Switch on December 3. What's more, you can pre-order now if the trailers have sufficiently excited you.
You can check out the gods and monsters in the trailer below:
Bakugan: Champions of Vestroia
Bakugan: Champions of Vestroia is a Nintendo Switch exclusive and hits the virtual shelves of the eShop on November 3.
Build a team of mechanised animals to battle it out for supremacy either in single-player or online multiplayer brawls. Make sure you assess your team's strengths and weaknesses, and level up and evolve your Bakugan to lead you to victory. You can check out some gameplay here: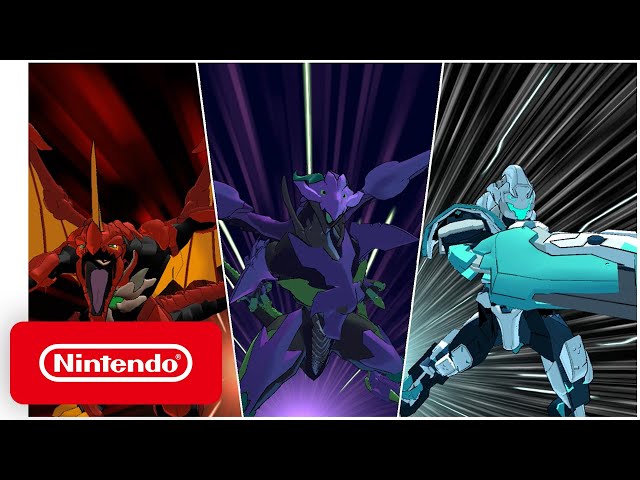 Griftlands: Switch Edition
This deck-building science-fiction roguelike prides itself on being especially gritty. You can definitely spot the Star Wars and Signs of the Sojourner inspiration in parts – but that's no bad thing. Choose whether to enter scenarios with your punches or persuasion and forge a new path with every run.
You can also build a team of mercenaries and pets to help you on your adventures. Check it out here:
Tropico 6
Wield your presidential power in whatever way you see fit in Tropico 6, coming to Switch on November 6. If you're interested in stealing cultural landmarks and paving your way to emperor of the world, then preorders start today.
Hitman 3 Cloud Version
After the success of Resident Evil 7's Cloud Version in 2018, more games seem to be utilising the streaming technology. Hitman 3 will launch its Cloud Version on Nintendo Switch, although the timescale is left ambiguous at "coming".
However, this should excite Switch owners – provided they've got a strong internet connection – as it could see vast improvements to streaming AAA games to the console.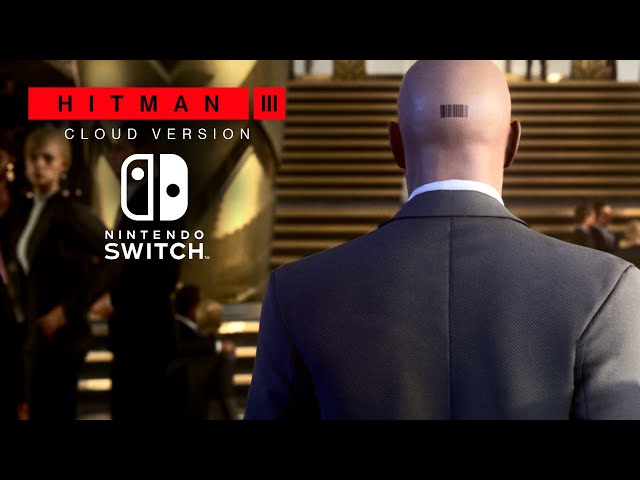 Control: Cloud Version
Another streamed game on the platform, Control: Ultimate Edition is now available on Nintendo Switch. The mind-bending game received rave reviews when it was released last year, so if you trust your internet connection, it's definitely worth checking out.
No More Heroes 3
Nintendo gave us the surprise announcement of action-packed hack and slash threequel No More Heroes 3. The colourful fighting game is coming to Switch in 2021, so we'll keep our eyes peeled for any more information close to release.
However, if you can't wait until next year, the first two games in the series are available today! No More Heroes and No More Heroes 2: Desperate Struggle are the perfect way to acquaint yourself with the series, or relive the glory days while you wait for the third instalment.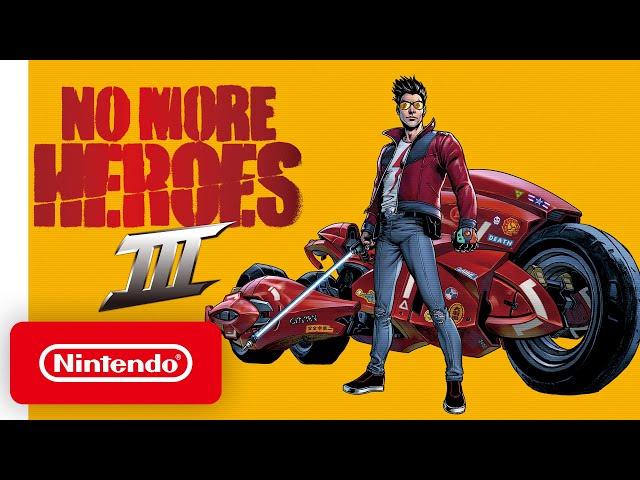 Part Time UFO
Embrace your inner worker drone as you pilot, well, a worker drone doing manual labour tasks in Part-time UFO. Use your grabbing claw to stack boxes, build palaces, or create the highest tower of cheerleaders in this cute puzzle game.
Part-time UFO also gives you the option to share out your Joy-Cons and engage in platforming-style multiplayer challenges against your friends.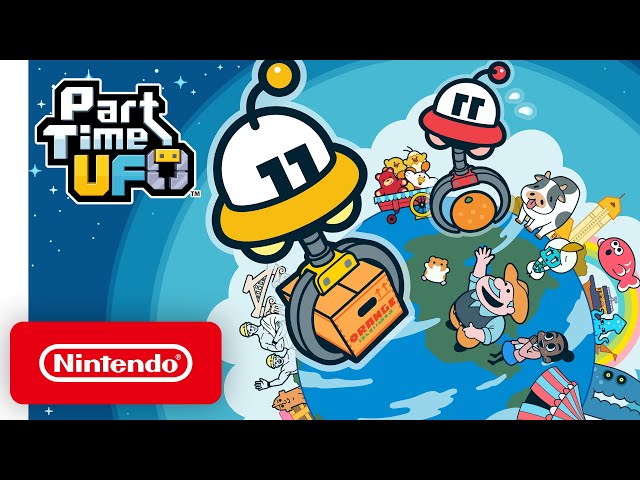 Hyrule Warriors: Age of Calamity
As an added bonus, Nintendo gave us an extended look at Hyrule Warriors: Age of Calamity ahead of its release next month. You'll be able to pilot the Divine Beasts – properly, this time – and take on swarms of Moblins as the world of Hyrule slowly succumbs to Ganon's calamitous power.
There is also a demo for Hyrule Warriors: Age of Calamity available now in the eShop. You'll be able to play through Chapter 1 of the game, and all your progress will transfer to the full game should you buy it.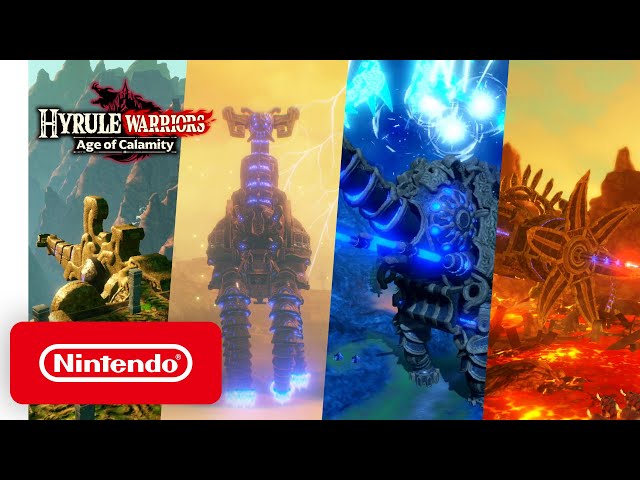 That's it for the October Nintendo Direct Mini: Partner Showcase! You can check out the full below.