The latest Nintendo Direct is now available for all to watch, and the Ninty presentation is absolutely chock full of big surprises, updates, and DLC to games we know and love. The headlines from the Nintendo Direct February 2023 include the surprise announcement (and release) and Metroid Prime Remastered, another look at The Legend of Zelda: Tears of the Kingdom, and the Pikmin 4 release date.
We also know more about DLC for upcoming titles, with fresh looks at the additional content for Fire Emblem Engage, Splatoon 3, and Mario Kart 8: Deluxe. Splatoon 3 fans can chill in the Inkopolis from the original Splatoon, and now even have some details on the upcoming story DLC to dissect for lore until its official release.
It's also clearly remaster season, as many classic titles are back on our favourite hybrid system. We Love Katamari makes a triumphant return, the first three Etrian Odyssey titles are on the way, and cult GameCube classic Baten Kaitos I & II are also set to release for the Switch. That's not all though, as NSO members can also now access Game Boy and Game Boy Advance games! Phew, we're going to be busy this weekend.
Where can I watch the Nintendo Direct February 2023?
The latest Nintendo Direct February 2023 took place on February 08. You can check it out below.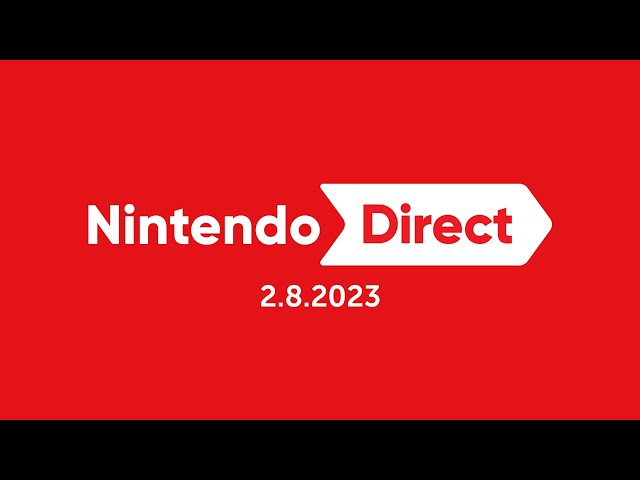 Nintendo Direct February 2023 roundup
The Nintendo Direct February 2023 had plenty of fun surprises, including many of them available straight after the presentation. Get the lowdown on all the biggest announcements below.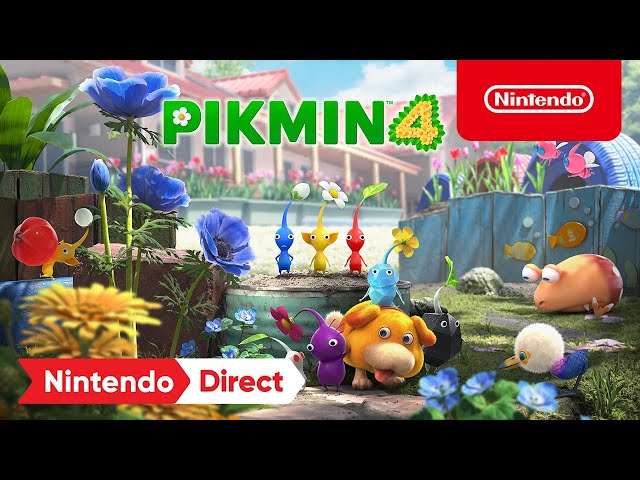 Pikmin 4 – July 21, 2023
First up is a trailer for the long-awaited Pikmin 4. The latest title in the diminutive franchise showcases new gameplay, gorgeous new worlds, and even a cuddly new dog friend here to help you and your Pikmin survive. The title releases this summer on July 21, 2023.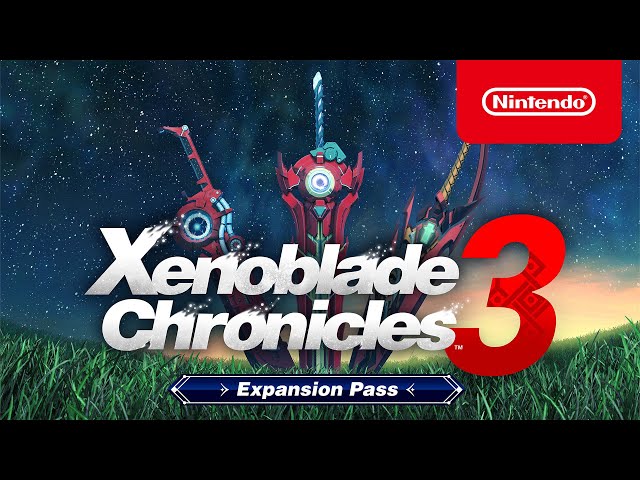 Xenoblade Chronicles 3 DLC
The latest trailer for Xenoblade Chronicles 3 expansion pass shows off the new jewel-loving hero Masha. Volume 3 of the DLC launches on February 16, 2023. Next up, in Volume 4 of the DLC players will interact with Shulk, Reyn, and even more characters from the series' past.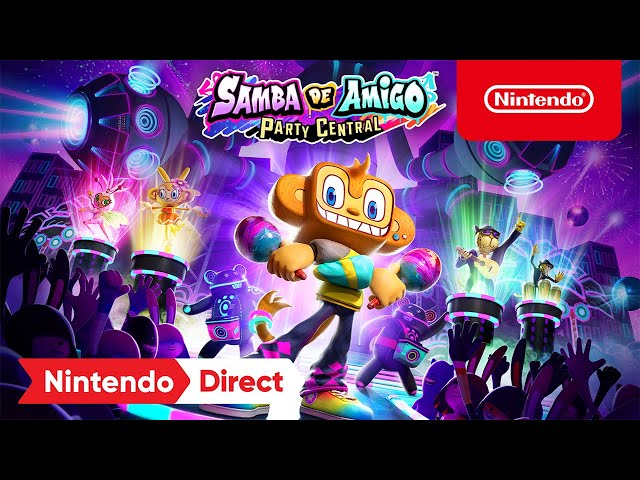 Samba Di Amigo – Party Central – Summer 2023
The maraca-shaking monkey is back, with the latest entry in Sega's long-running musical franchise. The flashy new entry seems full of charm and plenty of fun new music, so we can't wait to see more later this summer.
Fashion Dreamer – 2023
A fun new fashion game cat-walks onto Switch. Fashion Dreamer features over 1000 design options, while players can get items other people are wearing by liking them. Create fun new looks by connecting online, and expands your friend circle to grow your fashion empire.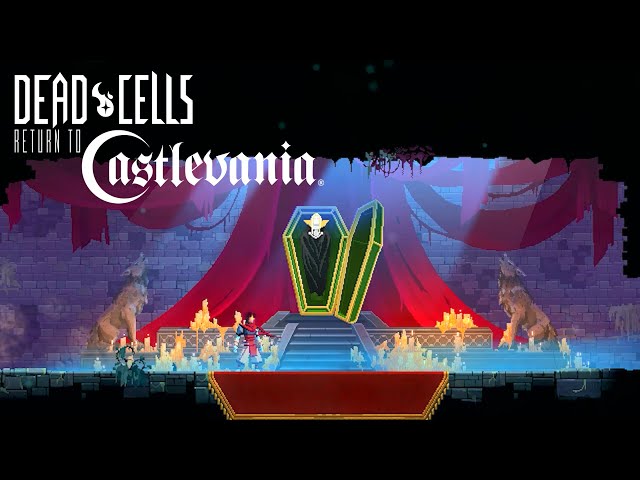 Dead Cells: Return To Castlevania – March 06, 2023
The roguelike title never stops, and the Dead Cells: Return To Castlevania DLC promises to be the biggest and best addition to the title yet. The upcoming DLC features classic songs from the Castlevania series, as well as some new remixes of songs from the franchise. There's not much longer to wait, as the DLC drops in March.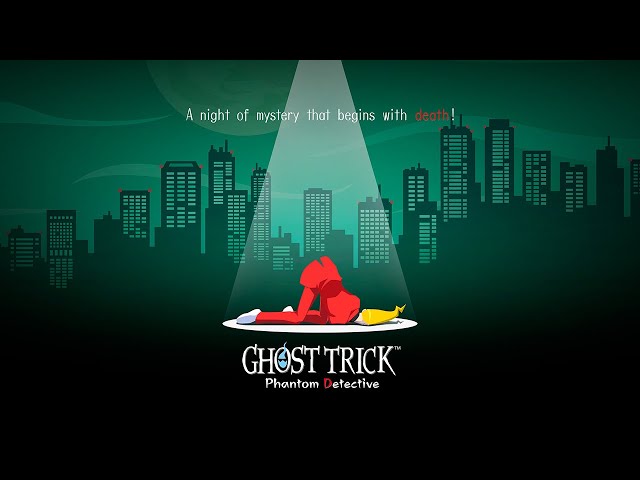 Ghost Trick: Phantom Detective HD – Summer 2023
A DS classic finally makes its way to consoles! After dying and becoming a ghost, you must solve the mystery of your murder alongside your trusty dog Missile, in Ghost Trick: Phantom Detective.
Deca Police – 2023
The latest from Level 5, Deca Polica looks like a blend between Astral Chain and Neo: The World Ends With You, and we can't wait to see more. Mixing detective gameplay and turn-based combat, this flashy RPG has shot straight up our list of most-anticipated titles.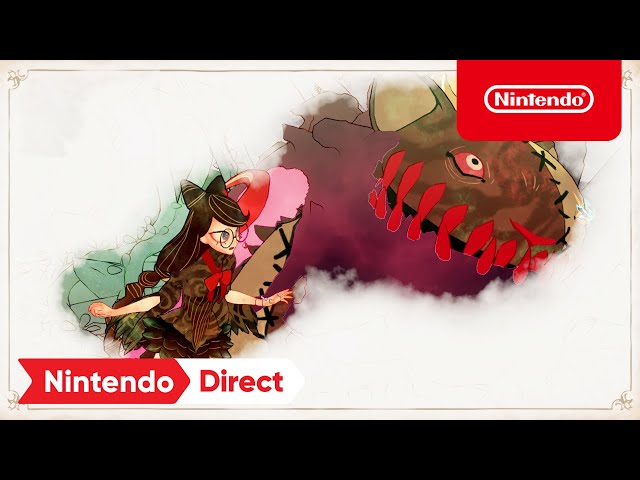 Bayonetta Origins: Cereza and the Lost Demon – March 17, 2023
A stylish prequel to the adventures of the Bayonetta we love, Bayonetta Origins: Cereza and the Lost Demon is a cute action game following the young witch. Explore colourful words and work alongside Cheshire.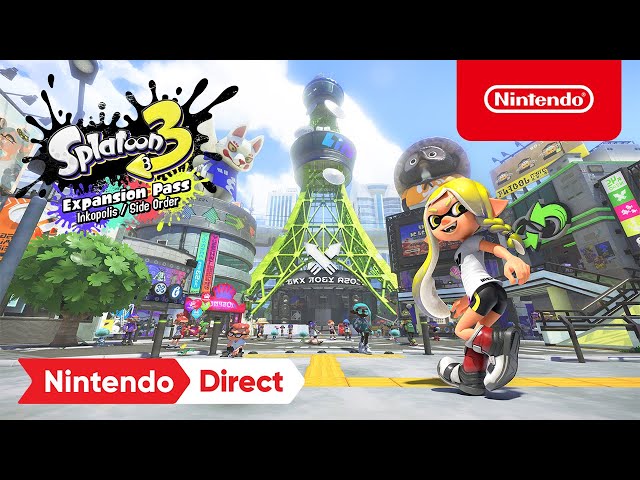 Splatoon 3 Expansion Pass
Return to Inkopolis, find Booya Base, and say hello to some new characters as you choose the. The first wave of the DLC arrives in spring, before the full story DLC, Splatoon 3: Side Order, launches later this year. The Splatoon 3 Expasion pass costs £22.49/$24.99.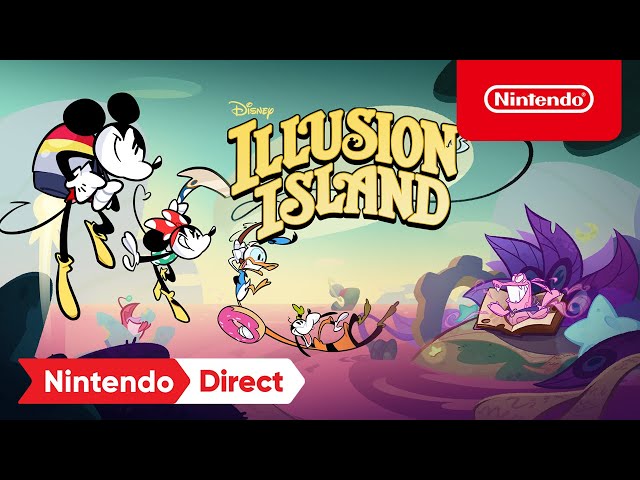 Disney Illusion Island – July 28, 2023
Run, jump, and swing with Mickey and pals, exploring a colourful world in Disney Illusion Island. A 2D platformer with up to four-player co-operative, each playable character also has different controls that reflect their personality!
Fire Emblem Engage DLC – Pack 2 available now
Are you ready for even more Emblem heroes in Fire Emblem Engage? Upcoming DLC packs include Hector, Soren, Camilla, Chrom, Robin, Veronica. Plus the story DLC Fell Xenologue launches later this year.
Harmony: The Fall of Reverie – June 2023
A narrative adventure where players harness a divine gift of clairvoyance, you must decide humanity's fate as you explore the many branching paths. This exciting new title also includes music from Celeste composer Lena Raine.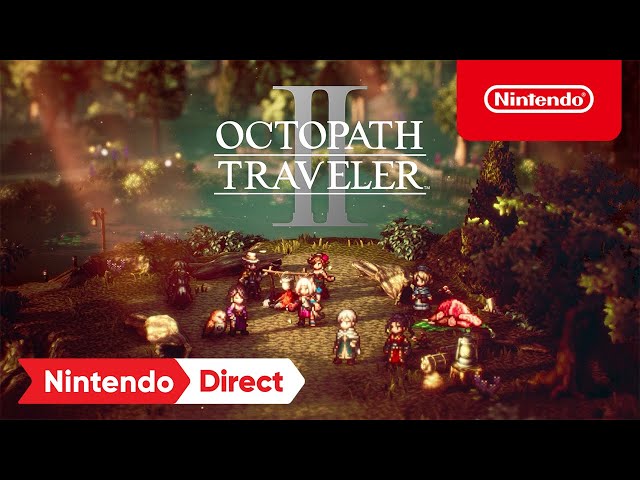 Octopath Traveller II – demo available now
The gorgeous new RPG from Square Enix is set to release later this month, and players can experience the opening hours of the game as a demo is available on the eShop right now.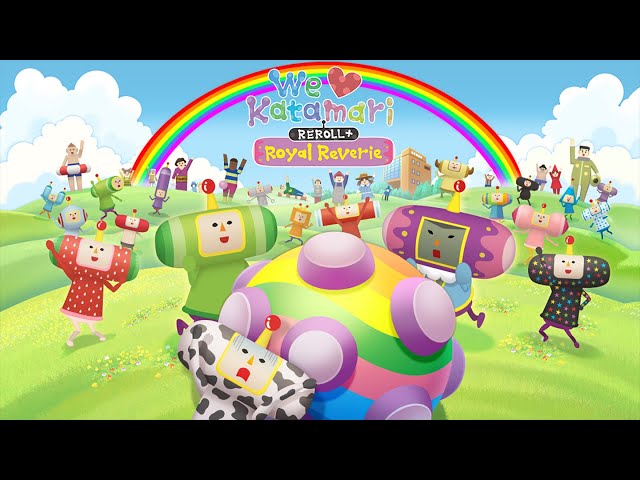 We Love Katamari Reroll – June 2, 2023
A remaster of the beloved entry in the ball-rolling series is on the way, as We Love Katamari rolls onto Switch later this year.
Sea of Stars – August 29, 2023
A beautiful fantasy RPG with a detailed pixelated visual style, Sea of Stars is heading to Switch this August. Plus, eager players can get a taste of the title as a free demo is available now.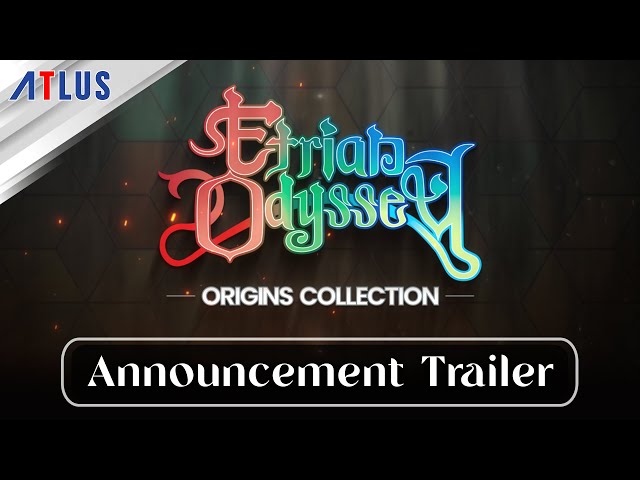 Etrian Odyssey Origins Collection – June 1, 2023
The first three titles in the classic series, Explore the labyrinth and learn new skills as you explore the depths of this dangerous title. Updates to the classic include new difficulty options, and auto-mapping for smoother gameplay.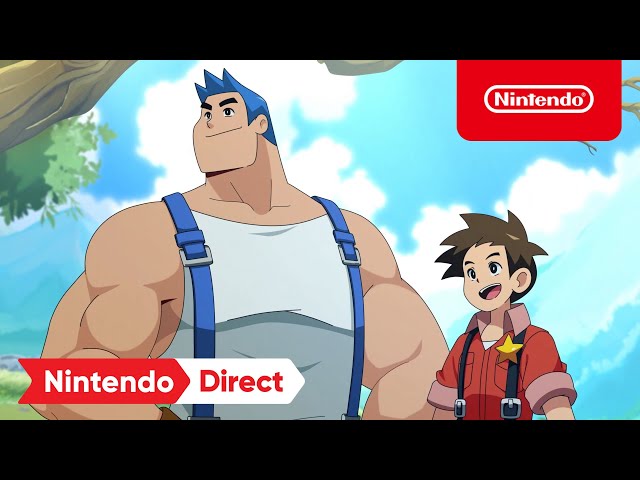 Advance Wars 1+2: Reboot-Camp – April 21st, 2023
The tactical series finally advances onto Switch after several delays, in this remake of the two Game Boy Advance classics. Developed by WayForward, this remaster brings both titles together into one package, as well as introducing online options so players can battle it out across the world.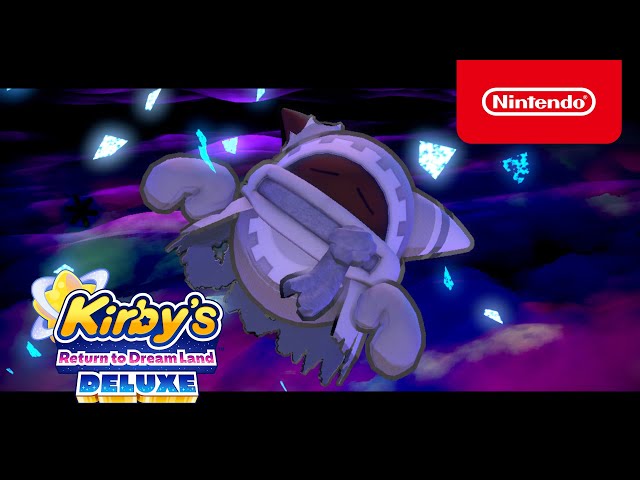 Kirby's Return to Dreamland Deluxe – February 24, 2023
Help Magalor return to power in an exciting new episode, in this remake of the Kirby platformer from the Nintendo Wii. You don't have long to wait, as Kirby's Return to Dreamland Deluxe heads to Switch later this month. Fans wanting to experience the new chapter can access the epilogue after clearing the main story mode. But if you just can't wait to play as the pink puffball again, a demo is available on the eShop now.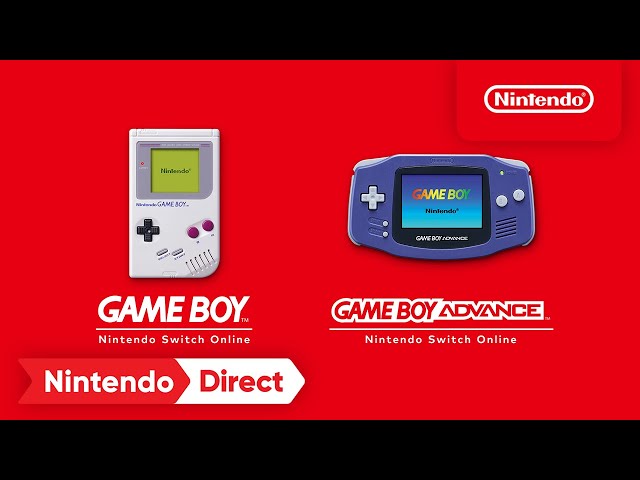 Game Boy – Nintendo Switch Online – Available now
Return to Nintendo's handheld origins as Game Boy games come to Nintendo Switch Online. The launch library includes: Tetris, Super Mario Land 2: Six Golden Coins, The Legend of Zelda: Link's Awnaeking Dx, Gargoyle's Quest, Game and Watch Gallery 3, Alone in the Dark: The New Nightmare, Metroid II: Return of Samus, Wario Land 3, and Kirby's Dream Land. Players can also use the Game Boy, Game Boy Pocket, or Game Boy Colour screen options!
Game Boy Advance – Nintendo Switch Online + Expansion Pack – Available now
That's not all folks, as owners of the Nintendo Switch Online + Expansion Pack are not able to access titles from the Game Boy Advance library. The launch lineup comprises of: Super Mario Advance 4, Super Mario Bros 3, Warioware Inc: Minigame Mania, Kuru Kuru Kururin, Mario Kart: Super Circuit, Mario & Luigi: Superstar Saga, and The Legend of Zelda: The Minish Cap.
Local and online play are added for compatible games, for up to four players, plus many more titles are on the way in the future. We saw Metroid Fusion in the upcoming roster, so this Direct scores a 10/10.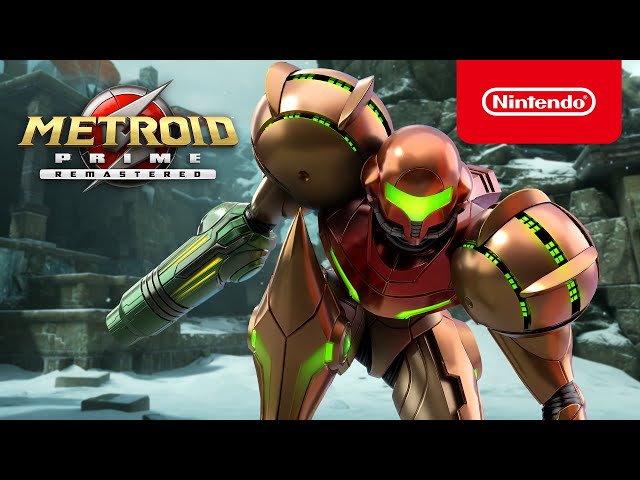 Metroid Prime Remastered – Available Now
The Gamecube classic Metroid Prime is back, and finally in HD as Metroid Prime Remastered heads to Nintendo Switch. There are new dual stick controls, or you can recreate the feel of the original game with advanced control options. A physical version is set to launch in March.
Master Detective Archives: Rain Code – June 30, 2023
Master Detective Archives: Rain Code has a release date: June 30. So, as soon as summer rolls around, we'll see what the folks at Spike Chunsoft have mustered up. Reminder: Rain Code has many people working on it from Danganronpa, so if that's your sort of thing, be sure to keep your eyes open.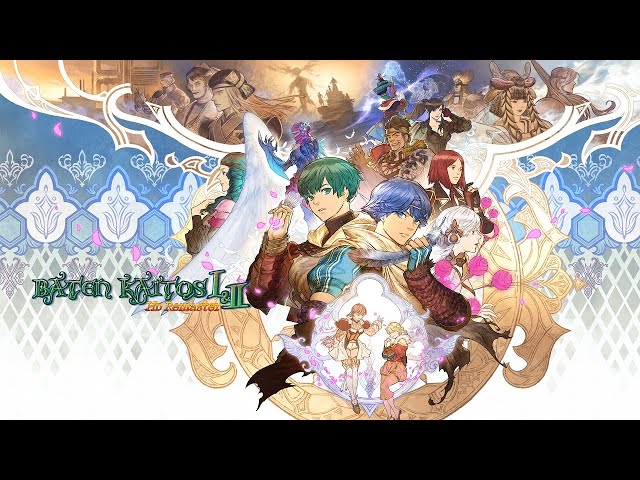 Baten Kaitos 1 & 2 HD Remaster – Summer 2023
Baten Kaitos 1 & 2 HD Remaster is set for a Switch release in Summer 2023. While the release date is indefinite, one thing's for certain: Baten Kaitos has a darn good lineage. Whether it's the folks who worked on the Chrono or Xeno games, or the other credits like Tales Of or Golden Sun heritage, this game is JRPG gold.
Fantasy Life: The Girl Who Steals Time – Summer 2023
Believe it or not, there's a new Fantasy Life game. Fantasy Life: The Girl Who Steals Time is a fresh Switch follow-up to the 2012 3DS original. To be overly reductive: it's like Animal Crossing with time travel, and I can't wait to give it a go.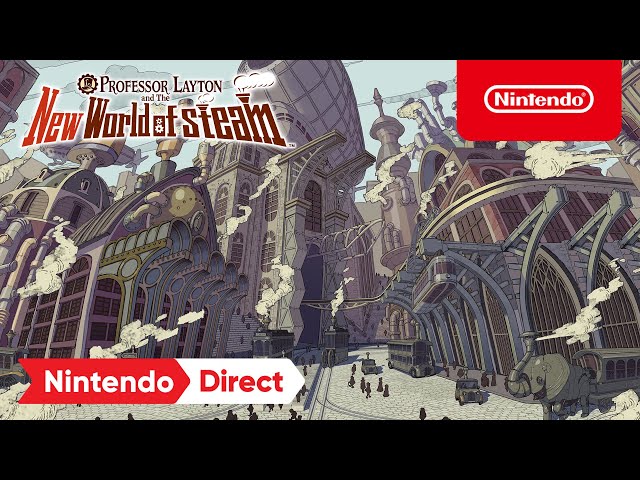 Professor Layton and the New World of Steam – 2023
The plucky professor returns, as Level 5 finally unevils a new entry in the long-running puzzle title. The trailer was a brief one, but fans can look forward to more details on Professor Layton and the New World of Steam in the future.
Mario Kart 8 Deluxe: Booster Course Pass – Wave 4 – Spring 2023
In perhaps the least surprising news of the Direct, Mario Kart fans can now get a glimpse at the next batch of upcoming tracks. There are a few fan favourites en route, but the biggest news is that Wave 4 is adding a new character, as Birdo from Super Mario Bros 2 joins the race.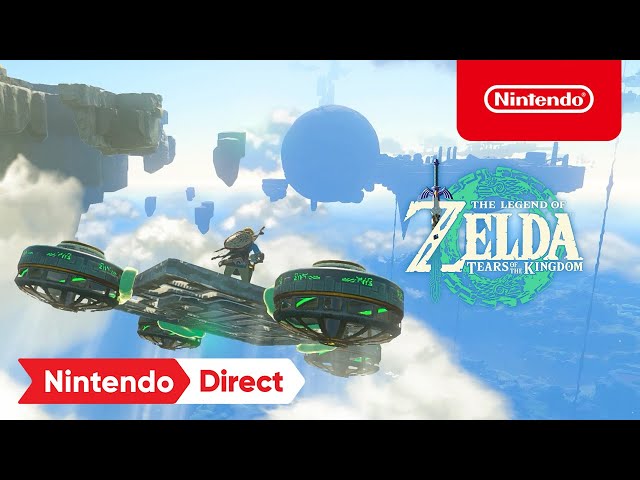 The Legend of Zelda: Tears of the Kingdom – May 12, 2023
A new trailer is now available for The Legend of Zelda: Tears of the Kingdom, finally giving players a greater glimpse of the sequel and the threat that Ganon poses. The land of Hyrule is under attack from above, as hellfire rains down and new threats emerge.
Link has many more weapons in his arsenal this time around, as we see the Hyrulian firing homing arrows, and launching a long weapon towards a Stone Talus. We are going to watch the trailer a few more hundred times to get all the details, but even this brief new peak is enough to tide us over until May.
Nintendo also revealed a collector's edition, including The Legend of Zelda: Tears of the Kingdom, as well as an artbook and several amazing little extras. Amiibo fans are also in luck (it's me, I'm in luck) as a new Link amiibo based on his appearance in Tears of the Kindom is releasing alongside the title on May 12. We're gonna be eating beans over the next months to buy all this on launch day.
That's it folks, we included all the biggest hits (and there's a lot of them), and now we're off to go and play Metroid Prime. If this somehow isn;t enough Nintendo news, check out our articles on Nintendo's E3 2023 absence or its Nintendo Switch production increase plans.