The state of the Nintendo Switch Online N64 emulation when it launched was far from ideal. There was some dramatic input lag, the absence of certain renderers, and even a bug in Paper Mario that could delete all your save data. Definitely not what people expect from a paid service.
But alongside the recent release of Banjo-Kazooie, Nintendo has made some long-needed tweaks, as detailed by the YouTube channel Modern Vintage Gamer. What MVG found out is that some key issues with the Nintendo Switch Online N64 emulation – input lag, certain rendering problems – have been fixed. It's still not perfect, with fog not appearing in Ocarina of Time, for example, but at least it shows Nintendo is listening.
Nintendo has also reduced the input lag, though not completely eliminated it, although that may not be possible. If you're a retro die-hard, definitely check out the MVG video below. We've also got a full Nintendo Switch Online N64 game guide if you're wondering what games are on the service.
Here's the great MVG deep-dive, detailing all the tweaks in the recent Nintendo Switch Online N64 update: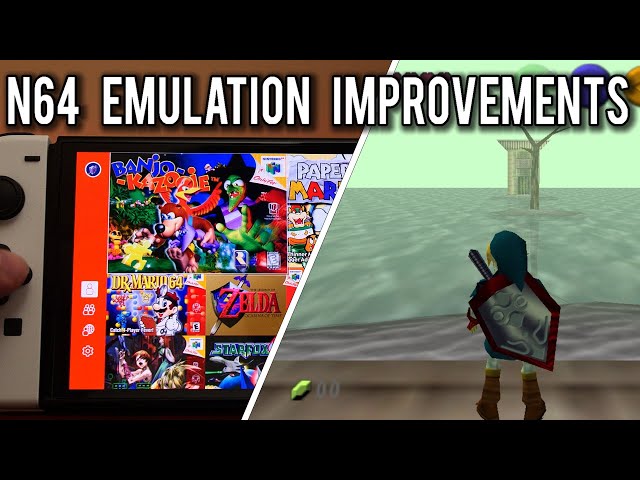 At least it looks like the Nintendo Switch Online N64 emulation of Banjo-Kazooie is in an excellent state. If you'd rather look forward to some more modern Switch titles, we've also got all the details on Pokémon Legends: Arceus battle styles so you're ready to get started in the Hisui region.