Golfers, your time is nearly upon us! After what feels like years of waiting, but was actually months, the Nintendo Switch Sports golf update is almost ready to arrive on your console, and bring with it a recreation of one of the highlights of my childhood, Wii Sports Golf. Whether this fairway simulator will match up to the original is anyone's guess, but after all that extra time in development, we certainly hope it does.
If you didn't know, Nintendo Switch Sports launched earlier this year as not quite the full package, with the golf element promised at a later point. So now, over half a year later, Nintendo is forcing us to take Switch Sports out of its sad place in the cupboard and pop it back in the console to be witness to its second wind. So long as I don't have to also play volleyball, I'm in.
While it's great to know that golf will be here in time for Christmas – with the update live from November 29 – there's still question marks over why the must-play inclusion didn't arrive with the full game back in April. Our original Nintendo Switch Sports review felt the title was a little underwhelming without all the promised content, and we have doubts about whether there will be a massive exodus back to the game just for a few rounds of golf.
It does seem at least like this Nintendo Switch Sports golf update is at least fairly generous, with multiple holes, different ways to play, and no price of admission (though that should be expected). Whether or not this new content puts the game on the same pedestal as Wii Sports we don't know, but we're not exactly holding out breath.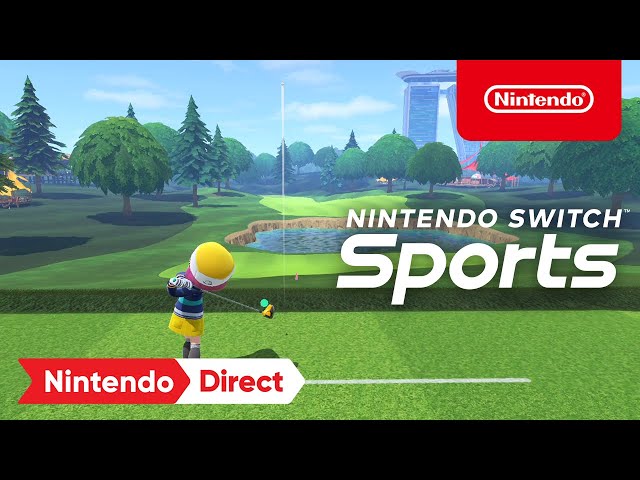 There you have it, all you need to know about the Nintendo Switch Sports golf update. For more terrific tee-offs, check out our picks for the best golf games on Switch and mobile.