After a long wait, Nintendo opens up their sports resort once again, with Nintendo Switch Sports coming to Switch in April. Bowling grandmas, rejoice! This follow-up to Wii Sports includes extra activities, like badminton and volleyball, as well as all the classic favourites, and is precisely the kind of workout we can get behind.
During the February Nintendo Direct, Yoshiaki Koizumi joined Shinya Takahashi to announce a Nintendo Switch Sports release date for April, 29. That means you can pack your summer full of sports without leaving your living room, so no more relying on the weather for a quick game of soccer with friends. The game arrives with bowling, tennis, chambara, soccer, volleyball, and badminton, with golf coming at a later date, so there's a couple of new options for anyone sick of gutterballs or second serve faults.
We're incredibly excited about the prospect of online play on Nintendo Switch Sports. Not only can you play locally, or online with family and friends, but this game's random matchmaking mode takes skill and win percentage into account to set you up with players of a similar ability. Survival bowling on the go? Yes, please.
When is the Nintendo Switch Sports release date?
Nintendo Switch Sports releases on April 29, 2022. Following the game's launch, two updates will arrive, including golf and more motion control options for playing soccer. There isn't any word yet on if Nintendo will add more sports to the mix, but we're hoping that there are plans for additional activities in the future.
Is there a Nintendo Switch Sports trailer?
Yes! You can learn more about all the included activities, and the online mode, in the video below.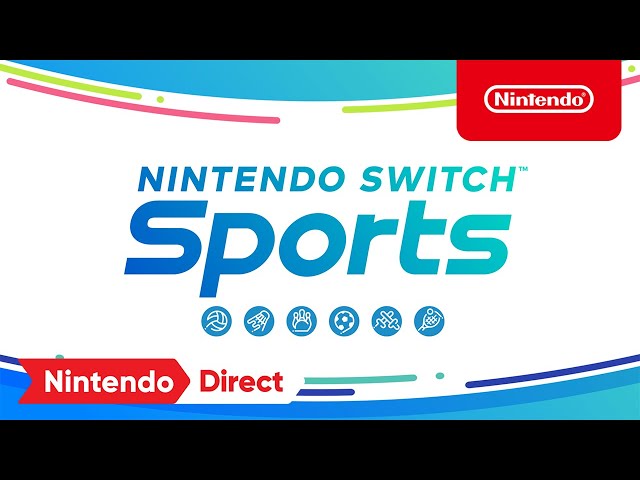 That's all we know about Nintendo Switch Sports for now, but be sure to check back soon for more information on when and how you can tee off in Nintendo's latest sports sim. If the hype is too great, why not kill time between now and April with our guide to the best mobile sports games you can play now.
Nintendo Switch Sports Nintendo Switch Sports Nintendo $39.99 Pre-order Network N earns affiliate commission from qualifying sales.