We recently sat down to interview Suda 51, the director of action-smash No More Heroes III, to discuss this trilogy-ending entry and the work that went into it. Spoilers for the ending of No More Heroes III ahead, so please be warned. As well as discussing the many influences of the title, as well as what content might have been cut, we discussed with Suda the ending of No More Heroes III. In particular, one very exciting homage.
In one of the climactic ending moments of No More Heroes III, Travis and antagonist Damon battle on a 2D level, clearly mimicking an omega level from Super Smash Bros, including percentage bars and even the iconic "GAME" at the start of the match. Fans have been wishing for Travis Touchdown to make it into Smash Bros for years, but sadly he has been relegated to a Mii Fighter costume so far.
When asked if Suda asked for Masahiro Sakurai's (Director of Super Smash Bros Ultimate) permission to include this homage, he said "As far as whether or not I got express permission from Sakurai to make that ending? I did not. I didn't bother to try because to be honest Nintendo had told me that it was ok"
"Luckily I'm pretty close with Sakurai, and I spoke to him a little while ago and he told me that he'd played No More Heroes III, and he'd cleared the game. So I kind of brought up that ending, and said "was that ok, what did you think about that?" and he said, "that ending was awesome, I really loved that. I really liked how you did all that super hard extra work just to create those assets for the ending. That's totally fine."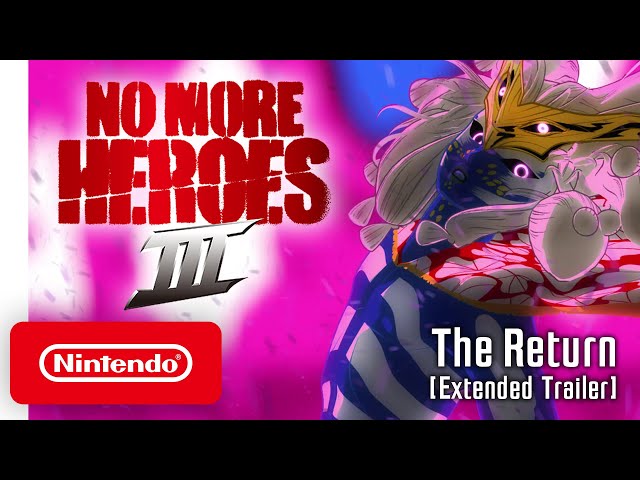 To read more, check out our Suda 51 interview for even more information on No More Heroes III, and what Suda wants to do with the characters next. You can also take a look at our full No More Heroes III review to read our thoughts on the explosive action title. Then, check out our guide to the best Nintendo Switch OLED games to see which gorgeous games deserve a reply on that shiny new OLED display.