The Switch is no stranger to a decent strategy title, with recent huge hits like Triangle Strategy, Fire Emblem: Engage, and the upcoming Advance Wars 1+2 Re-Boot Camp all scratching that strategy itch in one way or another. Well, you're in for a treat, as another classic title heads to the platform.
Celebrating its 40th anniversary, the classic Koei Tecmo series reemerges with Nobunaga's Ambition: Awakening, a fresh take on the strategy war series. Take on the role of a daimyō in 16th century Japan and lead the military in the hopes of unifying the different warring factions. Take part in huge battles and use strategy to outsmart your opponents, in thrilling large-scale skirmishes.
The series is celebrating its 40th anniversary, with many titles released on multiple systems. Many fans may best know the Nobunaga's Ambition series for its crossover with Pokémon, Known as Pokémon Conquest for the DS. One of the weirder Pokémon spin-offs, that title featured similar war-based gameplay while allowing players to take control of warlords and their partner Pokémon. The new entry features updated visuals and gameplay, but we'll have to wait to learn more.
When is the Nobunaga's Ambition: Awakening release date?
Koei Tecmo is set to release Nobunaga's Ambition: Awakening digitally on Nintendo Switch later this year, on July 30, 2023.
Is there an Nobunaga's Ambition: Awakening trailer?
Yes, get your first glimpse at the latest in the long-running title with the Nobunaga's Ambition: Awakening trailer below.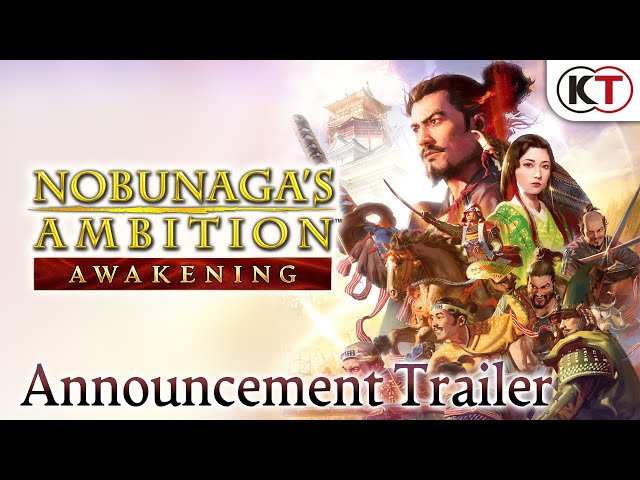 Well, that's all for today, strategy fans. For even more great games to play, be sure to check out our guides to the best Switch strategy games and the best Switch RPGs next.