Oceanhorn: Chronos Dungeon has landed on Apple Arcade today following its surprise announcement early last month. Developer Cornfox & Bros' latest is once again set in the fantastical Oceanhorn universe, though don't expect another 3D Zelda-like adventure; this one's a top-down dungeon crawler.
It sees you and up to three friends delving deep into a lucrative dungeon in search of an hourglass capable of altering the course of history. Chronos Dungeon is a couch co-op experience at heart, boasting some roguelike elements and a stylish 16-bit presentation – all modernised for quick, arcade-style play.
For long-time Oceanhorn fans, Chronos Dungeon takes place 200 years after the dramatic events of Oceanhorn 2: Knights of the Lost Realm. The Realm of Arcadia now finds itself in a right sorry state, with goblins, ogres, and all manner of other nastiness roaming the lands. Clearly, the world is in dire need of some heroes, which is where you and your buddies come in.
If you don't happen to have a full team of four to play with, there's always the option to switch between the distinct classes on the fly. These include the Knight, Huntress, Grandmaster, and Mage, who are all said to play rather differently.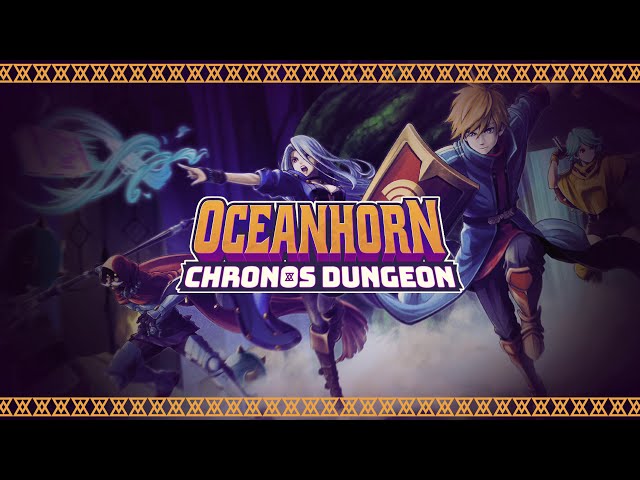 Each run is also kept fresh thanks to random modifiers that determine the level of challenge you'll face, including what your character's stats will be like. Oceanhorn: Chronos Dungeon sounds like another quality Apple Arcade game, and if you're already a subscriber, you can grab it right now from over on the App Store. It could soon be making waves in our best iOS games list.