We're on the ground at GDC 2023, looking for the future industry movers and shakers bringing new games to the table. One of our favourites so far is Omega Strikers, a 'footbrawler' in the vein of Mario Strikers or Knockout City. As the first game from Odyssey Interactive, a team made up of former Riot developers, this title is looking to bring the fun back to competitive gaming with a real emphasis on free-to-play functionality.
If you can't guess, Odyssey Interactive's interpretation of a "footbrawler" is a top-down action title with three-player teams looking to score goals against each other. That might just sound like regular old football, or soccer if you'd prefer, but add in a few guns, some big right hooks, and a massive hamster that looks like if you crossed your standard breed with Thanos, and you've got yourself an engaging game.
The aim of the game is to be the team with the most goals at the end of play, but to do that you need to know your character and how to play them. Fortunately, you won't have to worry about pay-to-win mechanics à la Pokémon Unite, with a real commitment from the developers to put the game before the service. You can take our word on that too, with part of the team telling us directly that Omega Strikers is taking the Fortnite route with just skins and cosmetics for its microtransaction options.
While the gameplay does remind us of Mario Strikers: Battle League, Omega Strikers has one big feature over the moustachioed plumber's latest footballing foray. Omega Strikers has a story behind it. Not just a run-of-the-mill one either, this game takes place on a planet where the energy crisis is, well, not a crisis. Infinite energy unlocks humanity's potential, and with that potential, they play some ball. That's my sort of science fiction world.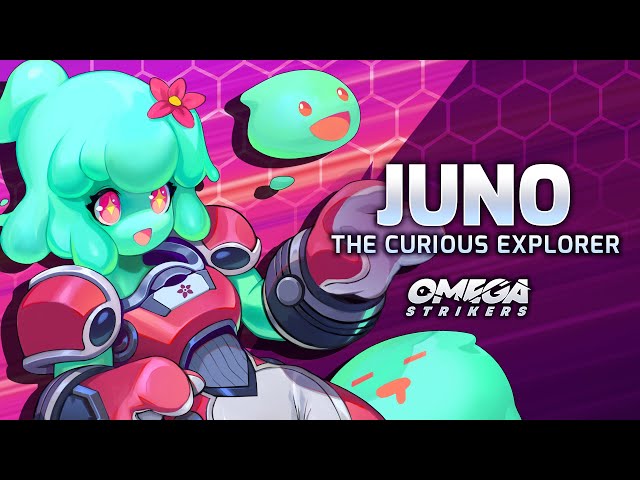 If all this sounds exciting to you, you can look forward to the official Omega Strikers release date when it arrives on April 27, 2023, for Nintendo Switch, iOS, and Android. Until then, check out the trailer below to see some exciting in-game action.
There you have it, all you need to know about the Omega Strikers release date ahead of the arrival of Odyssey Interactive's engaging debut. For more passing and shooting, see our picks for the best football games and our Omega Strikers interview.